Tech Possible
Students in NYU Stern's Andre Koo Technology and Entrepreneurship MBA Program traveled to Seattle and Silicon Valley as part of their experiential coursework to explore the West Coast tech ecosystem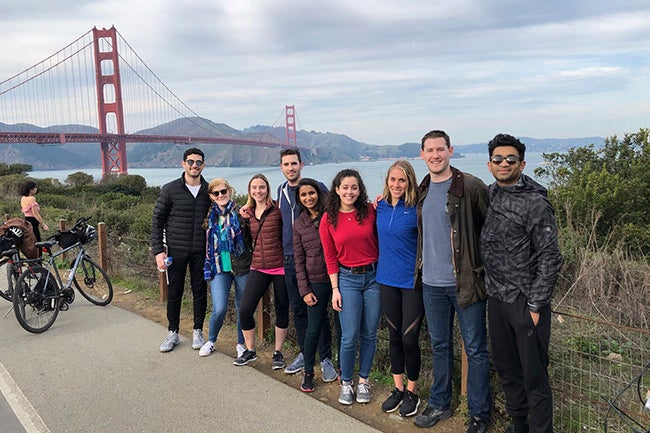 Over the course of two weeks in January, students in NYU Stern's
Andre Koo Technology and Entrepreneurship MBA Program
traveled to Seattle and Silicon Valley for the opportunity to learn, network and explore the West Coast tech ecosystem. The West Coast immersion is part of the required experiential coursework for the focused one-year program and exposed students to a variety of global firms across industries at the leading edge of business and technology.
The immersion was a component of Professor
Melissa Schilling
's course, "The Evolution and Economics of Technology," where students examined the dynamics of industries driven by technological innovation, training them to think strategically about new product development and deployment.
As part of the course, students embarked on several corporate visits to firms including Amazon, Boeing, Expedia, GoFundMe, HBO, IBM, Lyft, Microsoft, PayPal, Tableau Software, Starbucks, Tesla and 500 Startups.
While onsite, students also engaged with two members of Stern's
Tech MBA Advisory Board
:  Dan Schulman, President and CEO, PayPal, and Jeff Teper, Corporate Vice President, Office, OneDrive & SharePoint at Microsoft.
Students also engaged in a
Stern Solutions
experiential learning project with PayPal focused on data analysis for the firm's blockchain-based internal incentive program.
"The West Coast Immersion provided amazing exposure to companies, individuals, and a way of thinking that you cannot replicate in the classroom," said Matt Krasnoff (MBA '19). "I gained a more thorough understanding of how different industry leaders approach innovation and new product development. We really got a feel for what makes those two cities so unique in the larger technology ecosystem and learned how we can bring that type of product-focused thinking back to NYC."
See photo and social media highlights from the NYU Stern Andre Koo Tech MBA West Coast Immersion below:
Seattle
Microsoft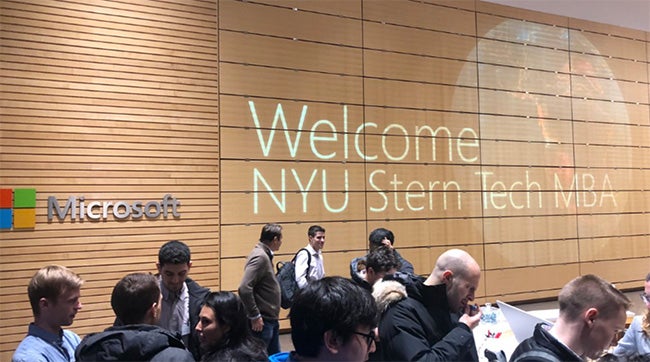 Tech MBA students begin their West Coast immersion at Microsoft's campus in Redmond, just outside Seattle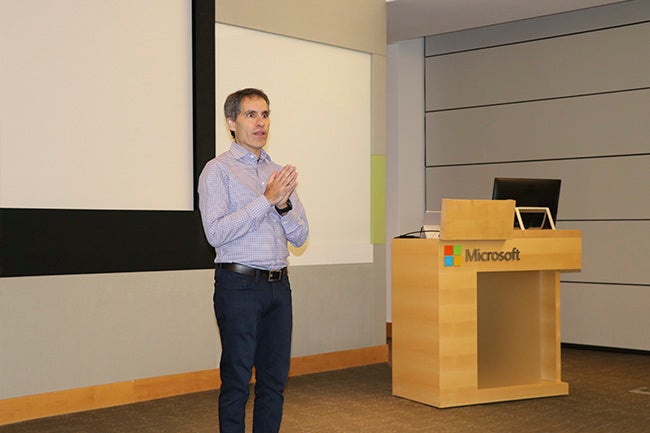 Jeff Teper, Corporate Vice President, Office, OneDrive & SharePoint at Microsoft, and member of NYU Stern's Tech MBA Advisory Board, addresses Tech MBA students onsite at Microsoft
Excited to be at @Microsoft VERY early for the first day of our West Coast Immersion @NYUStern #TechMBA pic.twitter.com/JP2mfk26w0

— JP Eggers (@jpeggers) January 7, 2019
Amazon ​​​​​​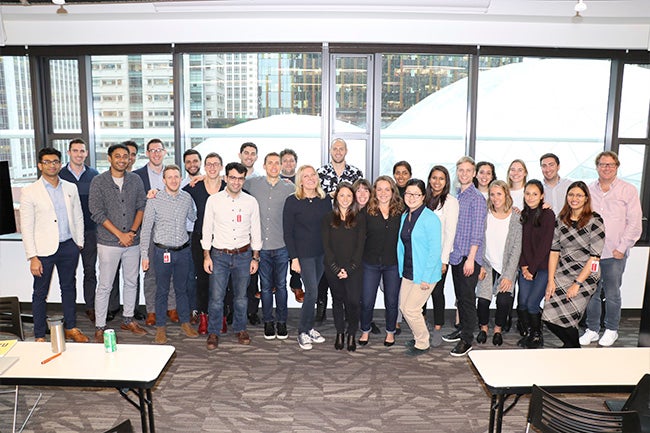 Tech MBA students at Amazon's headquarters in Seattle, where they went on a corporate visit and had class with Professor Melissa Schilling onsite  
Day Two: Class with @mschilli1 at @amazon in a great classroom. Loving the biodomes in the background #techmba @NYUStern pic.twitter.com/Qg45JcAcRz

— JP Eggers (@jpeggers) January 8, 2019
Boeing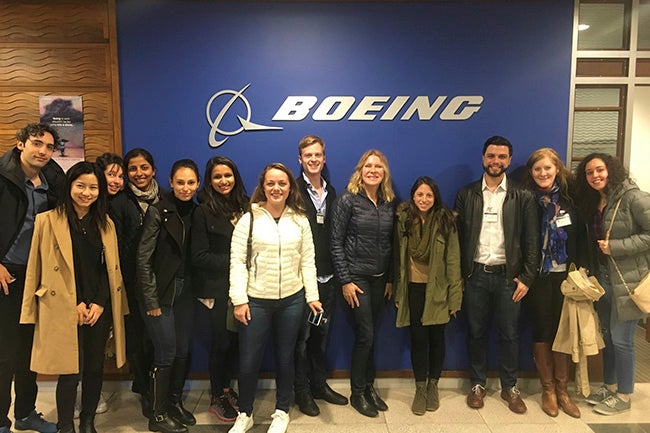 Tech MBA students at Boeing's campus in Seattle, where they engaged on a corporate visit and factory tour
#techmba is taking the ⁦@Boeing⁩ factory tour today! ⁦@NYUStern⁩ ⁦@jpeggers⁩ pic.twitter.com/Ab5ekPW1Ew

— Melissa A Schilling (@mschilli1) January 9, 2019
Expedia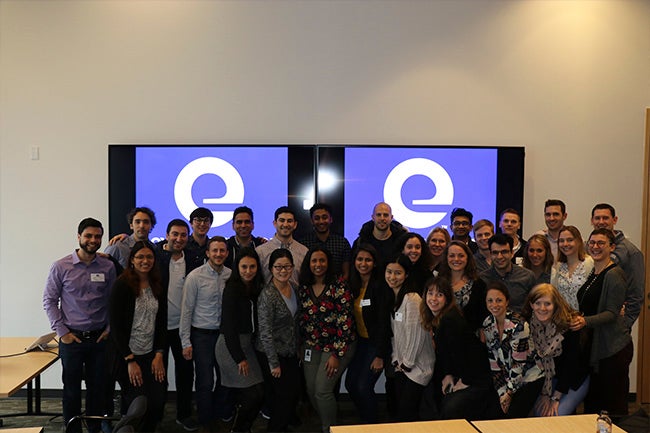 Tech MBA students during a corporate visit to Expedia's headquarters in Bellevue, just outside Seattle, where they were hosted by alumna Prasanna Nagavalli (MBA '14), Senior Manager, Strategic Payment Partnerships, Expedia

Starbucks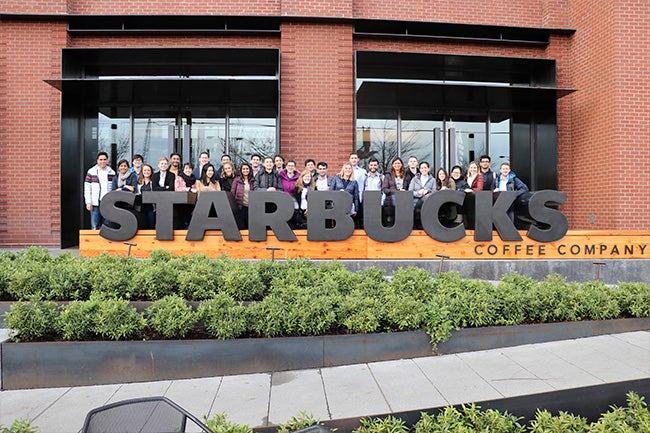 Tech MBA students during a corporate visit to Starbucks' headquarters in Seattle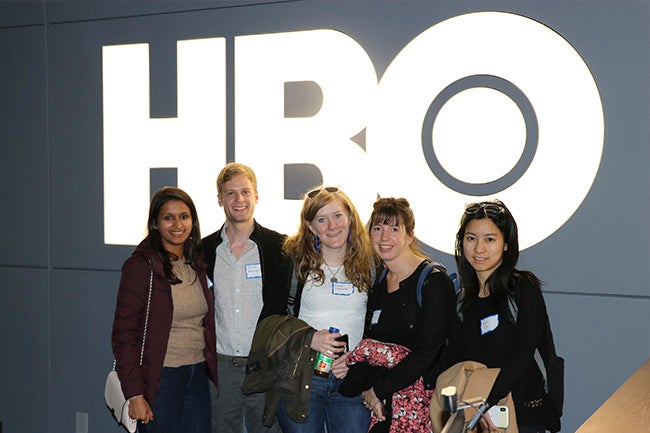 Tech MBA students during a corporate visit to HBO Code Labs, the company's software engineering office in Seattle
Silicon Valley
PayPal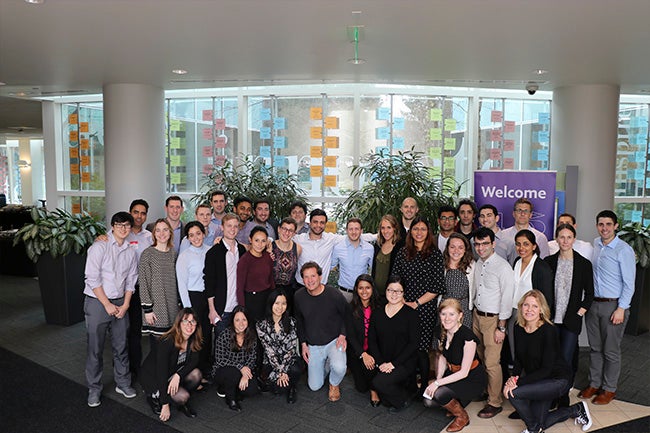 The Silicon Valley leg of the West Coast immersion kicked off at PayPal's San Jose headquarters, where Tech MBA students met with Dan Schulman, President and CEO, PayPal, and member of NYU Stern's Tech MBA Advisory Board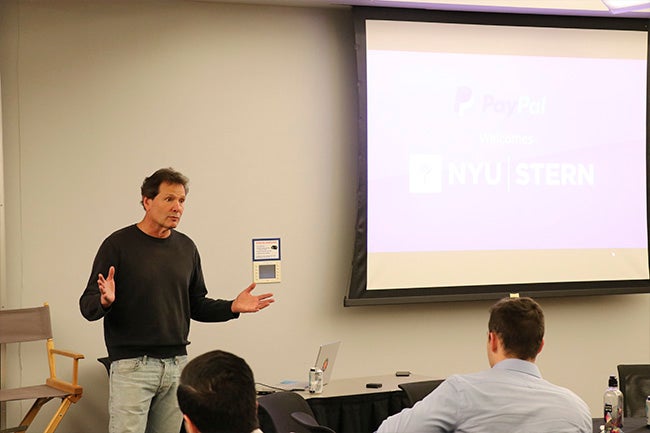 Dan Schulman, President and CEO, PayPal, and member of NYU Stern's Tech MBA Advisory Board, addresses Tech MBA students onsite at PayPal's headquarters in San Jose
#NYUStern students in the #SternAndreKooTechMBA program visited #PayPal yesterday as part of their Stern Solutions class project https://t.co/bFKLCUk6Ng

— NYU Stern (@NYUStern) January 15, 2019
IBM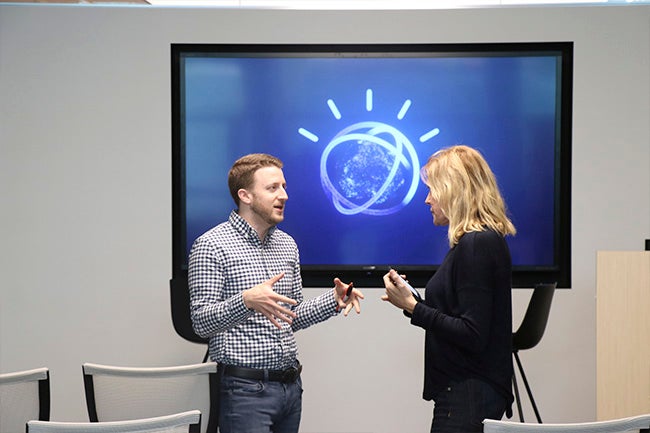 A Tech MBA student speaks with Professor Melissa Schilling at IBM Watson West in San Francisco after her class, which she taught onsite

500 Startups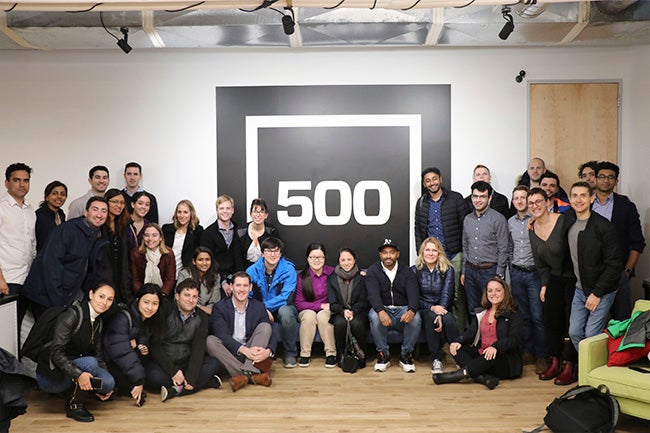 Tech MBA students during a corporate visit to 500 Startups, an early-stage venture fund and seed accelerator in San Francisco

Lyft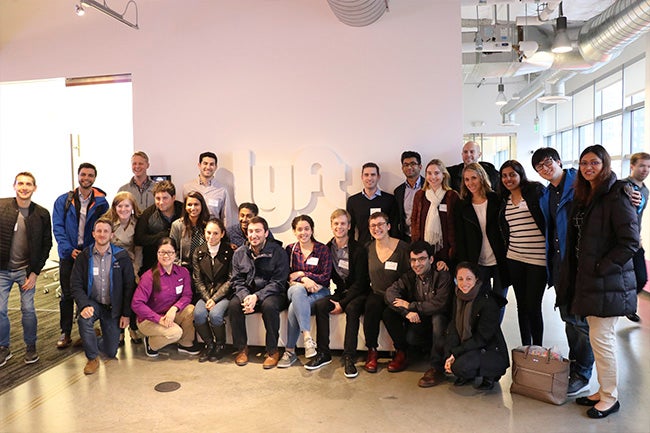 Tech MBA students at Lyft's headquarters in San Francisco where they engaged in a corporate visit
Having such a great time with an incredible group exploring the West Coast tech ecosystem!! @NYUStern's #TechMBA 2019 cohort today @lyft pic.twitter.com/NXHfpLhRzY

— Lina Barkawi (@LinaBarkawi) January 16, 2019
Tesla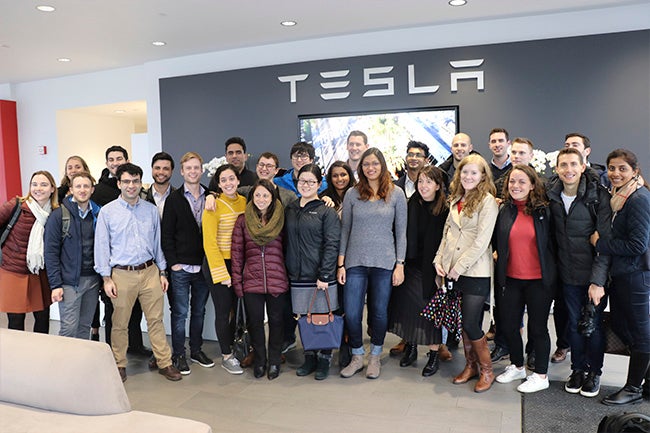 Tech MBA students during a corporate visit to Tesla's headquarters in Palo Alto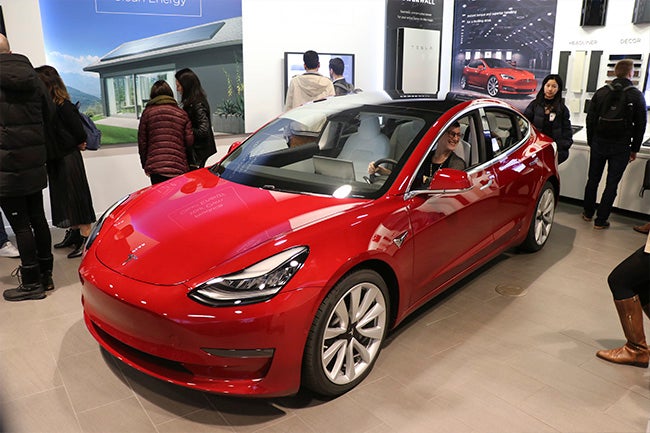 A Tech MBA student checks out some of the innovations at Tesla's headquarters in Palo Alto
Tech MBA is at ⁦@Tesla⁩ today! ⁦@NYUStern⁩ ⁦@jpeggers⁩ pic.twitter.com/zYKTbxPKoI

— Melissa A Schilling (@mschilli1) January 16, 2019
---