L. Taylor Phillips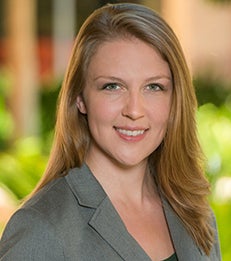 Joined Stern 2016
Leonard N. Stern School of Business
Tisch Hall
40 West Fourth Street, 719
New York, NY 10012
Biography
L. Taylor Phillips joined New York University Stern School of Business as an Assistant Professor of Management & Organizations in July 2016.
Professor Phillips' research investigates diversity and hierarchy management. Her work focuses on engaging traditionally privileged groups in diversity efforts and identifying methods to increase cooperation between the advantaged and disadvantaged. She also explores the role advantaging processes play in determining employee and organizational outcomes. She has published research in leading management and psychology journals, including the Journal of Personality and Social Psychology, Journal of Experimental Social Psychology, and Research in Organizational Behavior. Professor Phillips' work has also been covered by a variety of media outlets, including NPR and Stanford GSB Insights.
She received a B.A. in Psychology and Human Biology from Stanford University and a Ph.D. in Business Administration from Stanford University's Graduate School of Business.
Research Interests
Privilege
Inequality
Diversity, Inclusion, D&I
Race, gender, social class
Culture
Hierarchy & power
Courses Taught
Management and Organizations
Academic Background
Ph.D., Business Administration
Stanford University
B.A., Psychology and Human Biology
Stanford University
Areas of Expertise
Management
Corporate Culture
Decision Making & Policy
Diversity, Inclusion, D&I
Hierarchy Management
Inequality
Privilege
Race, Gender, Social Class
Social Psychology