Education as the Great Equalizer? Think Again, Says New Research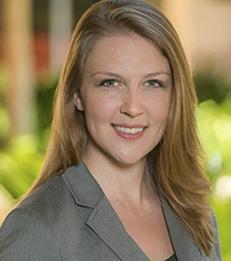 New study from faculty at NYU Stern School of Business, Kellogg School of Management, Marshall School of Business and Université de Paris finds first-generation college students experience a cultural mismatch, contributing to worse experiences and academic outcomes than their peers whose parents went to college
Higher education is often hailed as the "great equalizer," leading to a lifetime of benefits for all those who earn a four-year degree. Contrary to this long-standing belief, new research from NYU Stern School of Business, Kellogg School of Management at Northwestern University, Marshall School of Business and Université de Paris finds that first-generation college students do not enjoy the same short- and long-term benefits from a college education as their peers whose parents went to college due to a cultural mismatch that happens early during the transition to college and persists through graduation.
NYU Stern Professor
L. Taylor Phillips
, Kellogg School of Management Professor
Nicole M. Stephens
, Marshall School of Business Professor
Sarah S.M. Townsend
and Université de Paris Professor
Sébastien Goudeau
tracked the progress of students at highly-competitive U.S.-based colleges throughout their academic careers.  Key takeaways from their joint research include:
First-generation students experience an initial cultural mismatch by embracing interdependent, or mutually dependent, cultural norms that differ from the independent cultural norms commonly found within many U.S. colleges.
As result, first-generation students experience a reduced sense of "fit" and belonging, leading to both lower grades, by .18 GPA points, and social status upon graduation.
"Our research highlights the plight of first-generation college students, who do not receive the same benefits as their peers despite being equally qualified," notes Professor Phillips. "In order to make college more inclusive for everyone, universities need to challenge their basic assumptions and recognize that not all students have the same norms and expectations. For instance, faculty can measure and grade class participation not only by counting how often students speak up but also by counting when they are thoughtfully listening."
"Expanding access to college is an important first step to reducing inequality," added Professor Stephens. "However, it's also critical to create an environment in which they can thrive after they've made it through the gates. Universities need to intentionally craft policies and practices that create a sense of belonging among first-generation students and that ensure that they can reap similar rewards from their educational experience."
The paper, "
Access is Not Enough: Cultural Mismatch Persists to Limit First Generation Students' Opportunities for Achievement Throughout College
," was recently published in the
Journal of Personality and Social Psychology
.
---