Safeguarding the Informal Economy
Nest and its COO Christopher van Bergen introduce compliance standards to the artisanal supply chain, benefiting brands and handworkers
by MARILYN HARRIS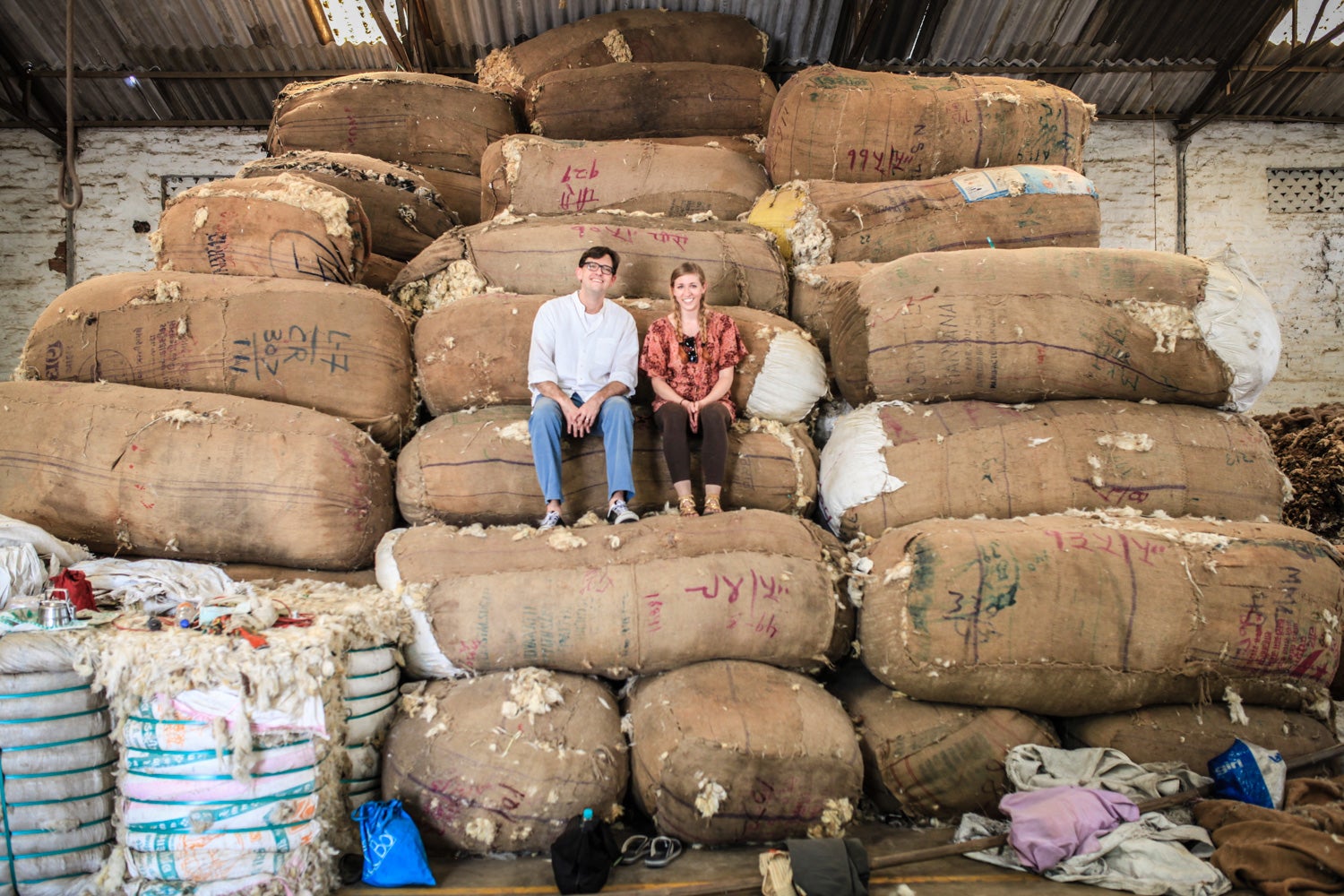 On a recent trip to the Philippines, Chris van Bergen (MBA '18) spent his days meeting with basket weavers. Some 3,000 home-working basket artisans across multiple islands there supply major international brands with their wares, and van Bergen was visiting to bring a training program that increases transparency and worker rights. His organization, Nest, creates and monitors ethical compliance programs for supply chains comprising several hundred artisan groups in 62 countries. "When I make these trips," van Bergen said, "I just love watching the interaction between the workers and local business management and seeing them start to connect on a deeper level."
As COO of Nest, van Bergen has experienced many such rewarding moments. It is the sort of career he was seeking when, then a professional classical trumpet player, he met his wife, Rebecca. Inspired by the movement being built by microfinance guru Muhammad Yunus, Rebecca had conceived the idea for Nest while still earning her master's degree in social work. "I met Rebecca and learned of the work she was doing to assist craft-based businesses and was drawn in by the ability to bring such tangible impact to amazing artisans around the world," van Bergen recalled.
Nest is a 501(c)(3) nonprofit with the goals of building a new handworker economy to increase global workforce inclusivity, improve the well-being of women artisans and handworkers, and preserve important cultural traditions around the world. The organization has been engaged by such brand partners as West Elm, Target, and Eileen Fisher, which endorse its compliance programs for their suppliers. Brands account for roughly 30 percent of Nest's funding, through a feefor- service model, with the remainder derived from donations and foundation grants.
Van Bergen oversees all of Nest's programming operations, which means he owns a well-worn passport and serious diplomatic skills. "We do a lot of listening," he acknowledged. "The primary challenge is that this is a supply chain that has never been talked to about compliance—record keeping, artisan rights, appropriate wage calculations, etc. It exists within the informal economy, flying under the radar of traditional government regulation or factory auditing. We knew that this fact has prevented investment and sourcing with artisan supply chains and was the impetus for our launching the Nest ethical compliance program."
TIME FOR AN MBA
After his first few years at Nest helping build the nascent organization as director of development and partnerships, van Bergen took charge of programming operations as COO. Eventually, he applied to the Stern Executive MBA program with the goal of enhancing his strategic and leadership skills as well as his ability to provide better business support for the artisan population. "Stern stood out to me due to not only their strength in finance but in their focus on the intersection between business and societal issues—the Center for Business and Human Rights was of great interest, and as a student I found myself actively engaging in the work of the Center," he said.
"Balancing an executive role at a rapidly growing nonprofit with the schedule and coursework was certainly no easy task, but the Executive MBA program is designed for people who are in the midst of busy and challenging careers. The classes were useful pretty much from Day One for me. Nest's launching of the fee-for-service model was taking place while I was in the program, so I was really able to bring in new concepts around strategic market entry, global business, and even accounting practices into my day-to-day."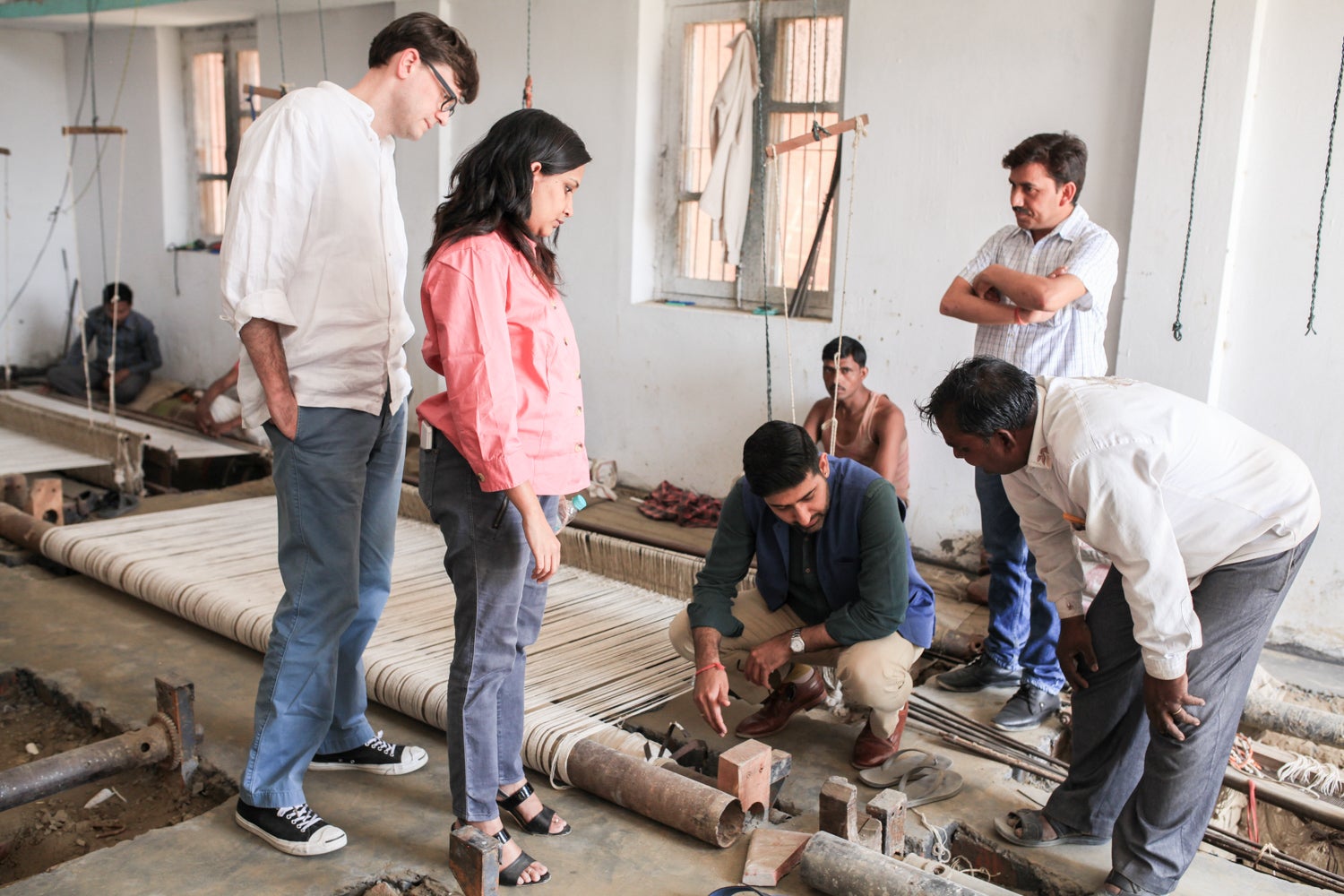 In December 2017, Nest publicly launched its Compliance for Homes and Small Workshops program at the United Nations, before an audience of stakeholders including brands, press, large funders, artisans, and representatives from the fashion industry. Van Bergen considers their presence a measure of the growing importance of the sector. "Craft is the second-largest employer of women in emerging economies," he said, "and these businesses we work with are providing economic opportunity for people living in extremely challenging conditions. We can see that as the business grows, so do the communities within which they operate. Seeing the direct impact your organization's work can have on individual businesses and individual lives is extremely rewarding."
Working with his wife at Nest has added dimension and quality to more than just his career, said van Bergen. "Before Rebecca and I were working together, it felt like a lot of the time we spent together was talking about work. However, once we started working together, we were experiencing all the highs and lows in real time. This opened up an amazing opportunity for us to just be present with each other at the end of the day. That has now transferred to our ability to be present with our two young children."