Mission & Philosophy of the Department of Accounting
The mission of Department of Accounting is to create, debate and disseminate knowledge about the measurement and communication of financial and non-financial information that will inform our students, alumni, managers and capital market participants and facilitate rational financial, economic and policy decisions.
– Message from the Department Chairmen
Stern's Department of Accounting offers a wide range of courses and programs for students interested in acquiring the skills that will better enable them to serve the information needs of professional clients and the organizations that employ them.
We offer a Ph.D. degree with an emphasis in accounting as well as an M.B.A. degree with a major or double major in accounting. Students often select a menu of courses stressing financial statement analysis. In the undergraduate college, we offer two accounting majors - one with a C.P.A. emphasis; the other less technical in nature. The latter option is often taken together with finance or information systems as a double major. All students have access to the faculty of departments throughout the Stern School.

Our faculty are committed to the pursuit of excellence in their teaching and research activities. The Department is consistently ranked as one of the top accounting faculties in the United States, and we pride ourselves in the knowledge that more of our accounting graduates have entered the ranks of senior partner of the major accounting firms than any other business school.fa


Joel Steckel
Acting Chairman
Professor of Marketing


Paul Zarowin
Deputy Chairman
Professor of Accounting
Frequent Requests
Faculty Spotlight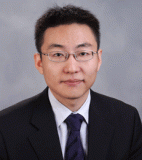 Prof. Yiwei Dou
Received the 2017 American Accounting Association (AAA) Competitive Manuscript Award at Lakewood Ranch, FL on June 12, 2017. Prof. Yiwei Dou's manuscript is "The Spillover Effect of Consolidating Securitization Entities on Small Business Lending." This AAA award will be presented to Prof. Dou in the form of unique glass art pieces at the Wednesday plenary on August 9, 2017 at the AAA Annual Meeting in San Diego, CA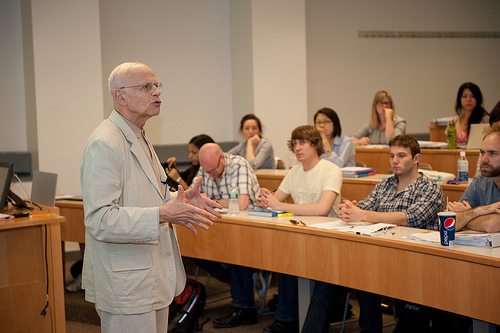 Professor Baruch Lev
Received an honorary doctorate from the Universiteit Hasselt in Belgium (given once every five years), and was appointed as the Copernicus Chair in Economics from the University of Ferrar in Italy.
Professor Eli Bartov
Voted "Great Professor" by the Executive MBA class of August 2014.
Announcements
Stern's new MS in Accounting is featured
Excerpt -- "And now a new opportunity is coming, that will prepare college graduates in one year to enter the field at the high levels a CPA certification confers. New York University's Stern School of Business has just announced a new one-year master's degree in accounting, which will satisfy the education requirements to become a CPA in New York and many other states. In recent years, increasing regulations on business have spurred rising demand for CPAs, says Thomas Pugel, Stern's vice-dean of MBA programs."
The Department of Accounting at NYU Stern School of Business is pleased to host the 13th Annual NYU Accounting Summer Camp on Thursday, June 1 and Friday, June 2, 2017. The Summer Camp will feature researchers and faculty members from leading universities.
Conference location:
Henry Kaufman Management Center
44 West 4th Street
New York, NY 10012
For more information
click here
News
Professor Minah Jung's joint research on approval taglines and perception of political ads is spotlighted.
Read More
Professor Baruch Lev's joint research on the changing value of corporate earnings reports for investors is featured.
Read More
In a joint op-ed, Professor Baruch Lev examines the factors impacting investing in the car batteries industry.
Read More
Professor Baruch Lev explains the Financial Accounting Standards Board (FASB)'s new revenue recognition standard.
Read More
Professor Baruch Lev's book, "The End of Accounting," is highlighted in an article titled "Putting a face on a company wins points on stock market" posted on Nikkei Asian Review.
Read More
Professor Michael Jung and co-authors examine how companies use social media to disseminate both positive and negative financial information and what, if any, benefits accrue.
Read More
When adverse local housing conditions persist for more than a year, Professor Christine Cuny and PhD student Svenja Dube find that disclosure quality reduces uncertainty about municipal bond issuers' default risk.
Read More
In a co-authored op-ed, Professor Joshua Ronen proposes a healthcare system that combines free market and single-payer components.
Read More
Recent Publications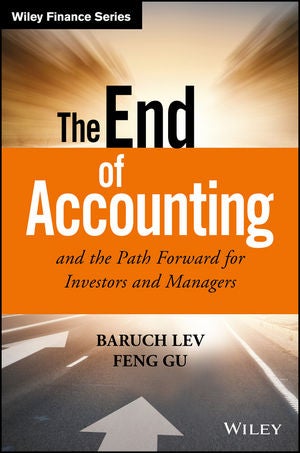 "The End of Accounting and the Path Forward" by
Baruch Lev