Business and Political Economy (BPE) Degree
Travel the globe while earning your BPE degree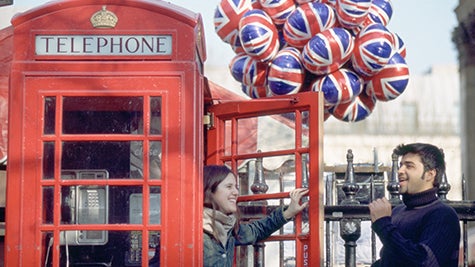 Stern's Business and Political Economy degree will provide you with a unique global perspective that focuses on the connections between business, politics and economics and includes two full semesters of global study, with an option for a third semester away.
The BPE degree merges liberal arts, social impact learning, and co-curricular experiences - while still offering you flexibility to pursue your individual interests. The two required semesters of global study, in addition to the hallmark
International Studies Program (ISP)
, will give you a real-world understanding of today's global business environment. The well-rounded BPE degree prepares you for the broadest array of international business careers – be it in multinational corporations, government, non-profit organizations, and more.
Throughout your four years, you will:
Take tailored BPE courses as well as business courses with students in Stern's core program.
Study abroad at NYU's campus in London (sophomore Fall semester), Shanghai (sophomore Spring semester), and an optional third semester away where you will be able to fulfill the BPE requirements.
Participate in the ISP Program (optional).
Choose elective courses from across the University and be able to pursue a minor outside of Stern.