Opinion
Ahead Of The Beijing Olympics, Governments and Business Leaders Should Take A Stand On Human Rights In China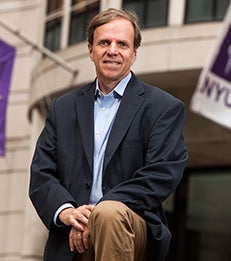 On November 2, Peng Shuai, a Chinese tennis star and former Olympian, posted a statement online accusing a former senior Chinese government official of sexually assaulting her. Chinese censors quickly removed the post and Peng disappeared from the public eye for weeks.She has since resurfaced in videos and images, but the Beijing government has restricted Peng's ability to speak or appear publicly. This episode, which is still unfolding, has intensified an international debate about human rights in China that is sure to escalate in anticipation of the country's hosting of the Winter Olympic games in February. It also has revealed the fault lines between those who are willing to publicly challenge Chinese government abuses, especially relating to the crackdown on democracy in Hong Kong and the oppression of the Uyghurs in Xinjiang, and those who seek to excuse or even justify the government's conduct in order to maintain access to China's economic juggernaut. The Biden Administration's bold and principled decision on Monday not to send U.S. officials to Beijing for the Winter Olympics is the latest chapter in this story.
Two international sports organizations, the Women's Tennis Association (WTA) and the International Olympic Committee (IOC), have responded to China's attempt to suppress Peng Shuai's brave and unexpected effort to hold a prominent male figure in the autocratic country accountable for sexual misconduct. The responses could not have been more different. The WTA and its president and CEO, Steve Simon, demonstrated strength and courage. In early December, the WTA announced that it will cancel all tournaments in China and Hong Kong, forgoing millions of dollars of advertising and other revenue. In announcing this decision, Simon said, "If powerful people can suppress the voices of women and sweep allegations of sexual assault under the rug, then the basis on which the WTA was founded – equality for women – would suffer an immense setback."
Read the full
Forbes article
.
___
Michael Posner is a Professor of Business and Society and Director of the NYU Stern Center for Business and Human Rights.