Office for Diversity & Inclusion
When individual members of an organization thrive, the organization does, too.  At NYU Stern, we aim to create the conditions where talent, in all its forms, can thrive.  Individuals perform their very best when they feel they belong, are accountable for results, and have the least number of obstacles in front of them.  Organizations thrive when there is a diversity of both perspectives and talent, fully participating, actively listening, genuinely collaborating and creatively problem solving.  Organizations that achieve this environment benefit from full participation of its members, better decision making, and steady innovation.  These organizations advance the mission better, faster and with more creativity and energy.  People in this sort of organization are generally happier, goals are achieved and talent is retained. 
Victor C. Mullins PhD
Senior Associate Dean for Diversity and Inclusion
NYU Stern School of Business
HBCU Business Deans Roundtable 2025
June 5-8 2025 | NYU Stern is honored to host the 2025 Summit for the HBCU Business Deans Roundtable. The purpose of this organization is to provide a forum for deans of HBCU business schools to address opportunities and challenges associated with enhancing business programs and initiatives. The organization also seeks to strengthen and develop strategic partnerships and alliances to provide the essential tools and resources for student success.
LEARN MORE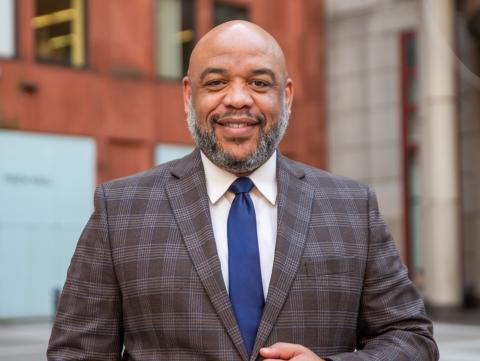 Victor C. Mullins PhD
Senior Associate Dean
Office of Diversity and Inclusion