Opinion
On The Anniversary Of The January 6 Insurrection, Corporate Leaders Need To Step Up Efforts To Defend Democracy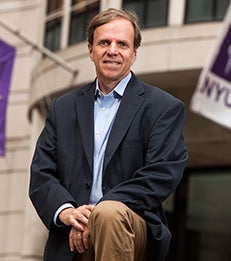 As we mark the first anniversary of the January 6 attack on the Capitol, U.S. companies find themselves in the increasingly uncomfortable position of having to decide how to respond to extreme levels of political polarization. Today, CEOs are being called upon to promote the public good by taking public positions that test traditional notions of how they should advance corporate interests. While many business leaders undoubtably feel that they pushed the boundaries of corporate engagement in 2021, the coming year will bring demands that they do even more.
Let's start with what some companies did right in 2021. Hours after the attack on the Capitol, 147 members of Congress voted to reject the results of the 2020 presidential election. Many of those elected representatives had received significant financial support from companies and expected that funding to continue. To their credit, more than 100 corporations opted to withhold their financial support to these legislators for the balance of 2021, and most are still holding to that pledge. According to Judd Legum of the online newsletter Popular Information, corporate contributions to these politicians dropped by 60% from 2019 to 2021.
In the wake of the Capitol insurrection, red-state Republicans in legislatures across the country intensified their push for laws aimed at restricting voting rights and tampering with time-tested post-election processes. Hundreds of such proposals, often aimed at suppressing minority voters, were introduced in 41 states. By the end of the year, 33 restrictive voting laws had been adopted in 19 states. Though they were ultimately unsuccessful in derailing such measures in states like Georgia and Texas, several large American companies, including Delta Airlines and Dell, spoke out forcefully against the anti-democratic limits.
Read the full
Forbes article
.
___
Michael Posner is a Professor of Business and Society and Director of the NYU Stern Center for Business and Human Rights.