The Art of Balancing Autonomy and Control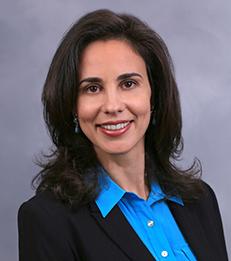 This habit of starting to work on a project with peer-to-peer feedback, without managerial intervention, can be very helpful even in organizations that do not hold hackathons, since employees and teams tend to work on an idea for a while before opening it to feedback.
By Hila Lifshitz-Assaf, Sarah Lebovitz and Lior Zalmanson
Today, managers recognize that innovation requires a high level of work autonomy for their employees. This encourages curiosity, enables independent thinking, and provides an environment in which employees can experiment and test new problem-solving approaches with minimal fear of failure. At the same time, top-level management and shareholders expect managers to innovate at an increasingly demanding pace, putting top-down pressure on employees to channel this autonomy into productivity. The challenge for managers becomes figuring out how to balance autonomy and control in order to achieve organizational goals without jeopardizing innovation.
The world of hackathons brings the study of balancing high-speed, creative autonomy and administrative control to bear in many interesting ways. Both the hacking and making cultures are centered around creative autonomy, curiosity-led problem-solving, and freedom to independently build solutions. Managing hackathons requires bringing together myriad technologists, designers, and other professionals and supporting their free exploration while simultaneously helping them finish with working prototypes. In these high-pressure environments, how do hackathon organizers chart a path to success, and what can industry managers learn from them?
In the last three years at New York University's Stern School of Business, we have studied hackathons up close to find out just that. We participated in more than 10 hackathons across different domains, such as health care technology, finance, machine learning, and assistive technology, carefully observing, shadowing, and interviewing both hackathon participants and organizers. There are many strategies hackathon organizers use that enable self-expression and high performance that translate well to a business environment. While hackathons are time-limited bursts of creative and collective energy that ultimately are very different from day-to-day organizational work life, we found that managers can harness this kind of collective energy and find a balance between desired autonomy and control for their employees.
Read the full
MIT Sloan Management Review article
.
___
Hila Lifshitz-Assaf is an Assistant Professor of Information, Operations and Management Sciences.
---