Opinion
The Blockchain Pipe Dream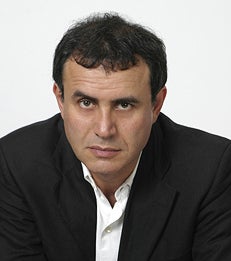 Ultimately, blockchain's uses will be limited to specific, well-defined, and complex applications that require transparency and tamper-resistance more than they require speed – for example, communication with self-driving cars or drones.
Predictions that Bitcoin and other cryptocurrencies will fail typically elicit a broader defense of the underlying blockchain technology. Yes, the argument goes, over half of all "initial coin offerings" to date have already failed, and most of the 1,500-plus cryptocurrencies also will fail, but "blockchain" will nonetheless revolutionize finance and human interactions generally.
In reality, blockchain is one of the most overhyped technologies ever. For starters, blockchains are less efficient than existing databases. When someone says they are running something "on a blockchain," what they usually mean is that they are running one instance of a software application that is replicated across many other devices.
The required storage space and computational power is substantially greater, and the latency higher, than in the case of a centralized application. Blockchains that incorporate "proof-of-stake" or "zero-knowledge" technologies require that all transactions be verified cryptographically, which slows them down. Blockchains that use "proof-of-work," as many popular cryptocurrencies do, raise yet another problem: they require a huge amount of raw energy to secure them. This explains why Bitcoin "mining" operations in Iceland are on track to consume more energy this year than all Icelandic households combined.
Read the full article as published in
Project Syndicate
.
___
Nouriel Roubini is a Professor of Economics and International Business and the Robert Stansky Research Faculty Fellow.