Brand Elevation: Lessons in Ueber-Branding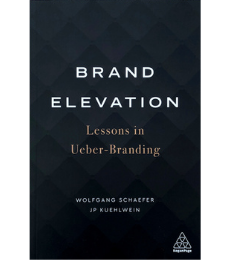 The luxury and lifestyle goods industries have seen a constant upward growth curve with the world's top 100 luxury brands making sales of over $250 billion each year. But maybe more surprisingly, premium-priced offerings have been stealing precious growth, profit and share from mass-market leaders in categories as diverse as grooming, garbage disposal, gaming or groceries. How do they do it?
Brand Elevation
is a hands-on, how-to guide of how any business, irrespective of its market segment or level, can learn from them and apply the lessons to their own organization. The book explains the success drivers behind brands we consider peerless and priceless. They range from high-luxury to everyday products people are willing to pay a premium for. Covering start-ups to industry titans, membership brands to B2B businesses and branded spaces.
Brand Elevation
includes examples, case studies and interviews from brands as diverse as Airbnb, Berlutti, Chanel, Dyson, Everlane, Fortnite, FRoSTA, Lakrids, Starbucks and YouTube, and addresses business challenges such as taking e-commerce from convenience to experience, building an omni-dimensional presence for a brand, or moving from standardization to personalization.
Professor
JP Kuehlwein
and co-author Wolfgang Schaefer skillfully explain how any brand can acquire meaning and become an 'Ueber-Brand.'  
To learn more, visit Amazon
---