Are All Insiders Rogue Traders?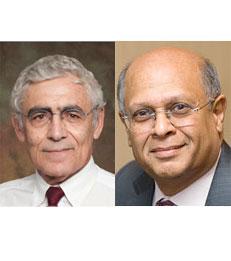 The devil lies in the details and rogue trades are hard to disguise, if analyzed thoroughly.
By Menachem Brenner, Marti Subrahmanyam and Patrick Augustin
Insider trading is a topic of intense public debate these days, but this debate must be framed in the context of a clear, objective definition of informed versus insider trading.
Registered insiders — corporate directors or officers, their advisers, or stakeholders who hold a significant fraction of a company's stock — are allowed to trade in their company's stock, or options written on it, but they are bound by mandatory disclosure rules, and timing. Thus, their trades may be of a legal or illegal nature, depending on the circumstances of trading and disclosure.
But there are also other informed traders, who are not directly connected with the company, who may make educated guesses or have superior forecasting ability. Alternatively, others may enter into illicit trades if such trades are based on material non-public information, and if they are in breach of their fiduciary duty.
Read full article as published by
CNBC
___
Menachem Brenner is a Research Professor of Finance. Marti Subrahmanyam is the Charles E. Merrill Professor of Finance, Economics and International Business.
---