The Business of Business is Creating Value (Which Leads to Profits)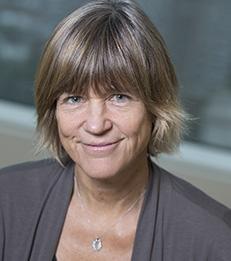 The focus is now ostensibly on creating value for all stakeholders in a sustainable way.
The Business Roundtable this week released a statement announcing a new focus on creating value for all stakeholders, not just shareholders. But what does it mean, and how can the 200 executives who signed the statement follow through?
What do Bechtel Group, American Express, Chubb, Target, Carlyle Group, JPMorgan and Tishman Speyer have in common? Their CEOs were just six of the nearly 200 executives who signed the Business Roundtable's new "Statement on the Purpose of the Corporation," taking out a full two-page ad in the Wall Street Journal on August 19 to explain the need to move on from the idea that "corporations exist principally to serve their shareholders."
As a customer or an employee of a company, we have all at one time or another experienced the challenge of feeling that the company is putting profits before customer experience or employee benefits or the community. We have wondered, How can they make a good profit if they produce an inferior product that I will never again buy, or drive away good employees or anger the community into lawsuits? Yet, we have heard a philosophy, first articulated by economist Milton Friedman, that "the business of business is profits," and then, as articulated by Jensen and Meckling, that shareholders are owners of the corporation and their needs come first (even if they have no responsibility for the actions the corporation takes to maximize profits and stock price).
In business schools, in the investor community and in corporate management, this dominant definition of the purpose of the corporation over the last 50 years has often led to a focus on extracting value rather than creating value. In practice, this has translated into maximizing short-term profits and boosting stock price, often at the expense of stakeholders other than shareholders.
Read the full
Worth article
.
____ 
Tensie Whelan is a Clinical Professor of Business and Society and Director of the Center for Sustainable Business. 
---