Opinion
Coronavirus Is Making Business Leaders Rethink the Rules of Capitalism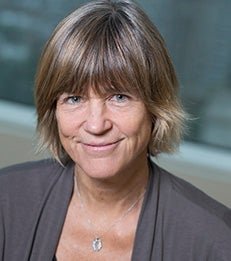 By Tensie Whelan and Sophie Rifkin
By Tensie Whelan and Sophie Rifkin
Fifty years after economist Milton Friedman sternly admonished society that the sole business of business is profit, business is rethinking that adage with support from business schools.
Business schools have long embraced the belief that shareholders are the "owners" of the company and profits should be maximized to benefit them, and have taught accordingly.
So it is only fair that business schools, which play the dual role of educating the next generation of business leaders while also undertaking research that informs current corporate decision-making, help design the next chapter of capitalism.
Read the full
Worth article
.
____
Tensie Whelan is a Clinical Professor of Business and Society and Director of the Center for Sustainable Business.