Opinion
Covid: The Dangers of an Uneven Global Recovery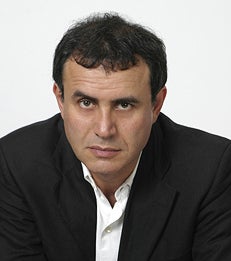 After the most severe global recession in decades, forecasters are increasingly optimistic that global production will pick up sharply starting this year. But the fruits of this future growth will be unevenly distributed, both within and between different countries. The shape of the recovery will depend on several factors specific to each country and region.
With the coronavirus still rampant in many countries, one of the key questions is whether the emergence of new virulent strains will result in "stop and go" cycles of containment. The appearance of new vaccine-resistant variants constitutes a particularly serious risk, which makes vaccination campaigns, which are often too slow, all the more urgent .
Read the full
Les Echos article
.
___
Nouriel Roubini is a Professor of Economics and International Business and the Robert Stansky Research Faculty Fellow.