COVID Death Count, a Reality Check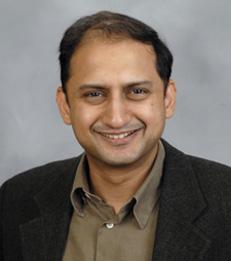 By Viral Acharya and Tushar Gore
The impact of the second Covid wave in India has been investigated at many levels. After the initial reports — mostly images of packed crematoria and burials — many assessments have emerged about the undercounting of deaths. Analyses of death registrations show that "excess deaths" till May 2021 in some states compared to 2018 and 2019 were 30-40 times (x) the reported Covid deaths. A recent study estimated this undercount of excess deaths to be about 10x for the entire pandemic.
We have developed a patient-flow model to understand the drivers of fatality and to determine whether an undercount of 30x is possible. The model's calibration explains that only under certain circumstances — when healthcare facilities are overwhelmed — such an undercount is possible. It is not a country-wide and pandemic-wide phenomenon.
There has been much discussion on "flattening the curve" at the onset of the pandemic in 2020. The curve to be "flattened" is the curve of rising infections such that hospitalisations of the infected remain within the capacity of the healthcare system. Once this capacity is breached, the infection turns fatal for individuals who would ordinarily be saved. The number of deaths can rise rapidly in such an overwhelmed health system.
Read the full
The Indian Express article
.
___
Viral Acharya is the C.V. Starr Professor of Economics
---