Cut the Fare and Provide Free Buses: Charge Uber and Lyft to Enter Midtown Similar to What Yellow Taxis Have Paid.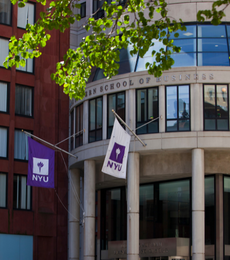 The governor and the MTA chair should be congratulated for what they accomplished this spring: coming up with and passing reasonable and comprehensive funding of the MTA. It may not be all the MTA needs to grow and improve, something New York needs to maintain its position as a leading city in the world, but according to the state comptroller, it is enough to stabilize the MTA's funding issues, which is a huge leap forward for the MTA and all of us who depend on it.
In addition, it looks like congestion pricing is going to happen. With the feds giving it the go ahead, there seems there are no more obstacles to installing tolling to wall off the Midtown area. That will generate another sizable amount of new funds for the MTA.
With that behind us, the MTA now wants to raise fares. Is there a way to cut fares for the subways and perhaps even provide free bus rides?

Read the full New York Daily News article.
____
Lucius Riccio is an Adjunct Professor at NYU Stern. 
---