A Decade After the Rana Plaza Disaster, Global Clothing Companies Owe More to Bangladeshi Garment Workers.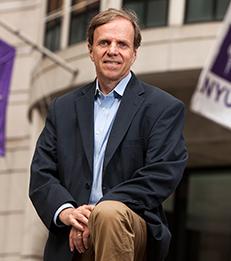 The haunting images of Rana Plaza are still seared in our consciousness. In the worst industrial accident since Bhopal, the collapse in 2013 of the clothing factory complex outside of Dhaka, Bangladesh, killed more than 1,100 workers, mostly young women, and injured another 2,500. Poorly constructed and weakened by the vibrations of a two-ton generator on the roof, the eight-story building had visible, growing cracks in its walls about which workers had warned their supervisors the day before the collapse. The workers were told they would lose their jobs if they refused to return, so they went back the following morning. Many ended up beneath the rubble.

Ten years later, the anniversary of the Rana Plaza disaster offers an opportunity to reflect on the progress that has been made and the work that still needs to be done to ensure decent conditions for Bangladesh's more than four million garment workers.

With more than 165 million people, Bangladesh is the eighth-most-populous country in the world. It has a land mass of roughly 57,000 square miles, slightly larger than the state of Iowa, making it among the most densely populated countries in the world. It also is a country with significant economic, social, climate-related challenges. Despite producing only 0.56% of global emissions, Bangladesh is the seventh-most-vulnerable country to climate devastation, according to Germanwatch's 2021 Global Climate Risk Index (CRI). A 2018 U.S. government report found that 90 million Bangladeshis, more than half the population, live in "high-climate exposure areas." It has been estimated that by 2050, one in every seven people in Bangladesh will be displaced by climate change.

Read the full Forbes article.
___
Michael Posner is the Jerome Kohlberg Professor of Ethics and Finance, Professor of Business and Society and Director of the NYU Stern Center for Business and Human Rights.
---