Opinion
Does Fashion Have a Conscience?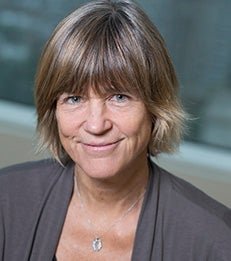 Luxury brands are focusing on sustainability as a way to add quality and purpose to their collections.
So you need a little retail therapy. Time for a new suit, dress or leather jacket? Want to make your fashion a conversation starter?
How about a leather jacket grown from kombucha bacteria? Sneakers from ocean plastic? A silk-like dress made from sour milk?
You could consider a luxury garment that was gently worn, cleaned up and resold at a fraction of the cost. Or you could rent your new outfits and return them when you are bored.
Read the full
Worth article
.
____
Tensie Whelan is a Clinical Professor of Business and Society and Director of the Center for Sustainable Business.