Research Highlights
Faculty Awards & Accolades – January/February 2016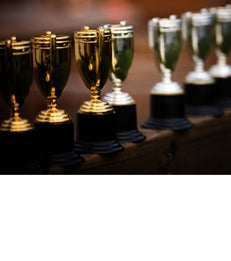 Thomson Reuters named Professors
Xavier Gabaix
and
Lasse Pedersen
to its 2015 list of the "
World's Most Influential Scientific Minds
" in economics and business.
Professor
Anindya Ghose
's paper, "
Internet's Dirty Secret
" co-authored by PhD alumnus
Jason Chan
, won Best Paper Award from
MIS Quarterly
and Best Publication Award from the Association for Information Systems (AIS).
Professor
Jonathan Haidt
and Research Scholar
Robert Frank
were named to
Ethisphere's
2015 list of the "
100 Most Influential in Business Ethics
."
"The Coddling of the American Mind," an essay by Professor
Jonathan Haidt
and co-author Greg Lukianoff, was recently named as a
2015 Sidney Award
winner in
The New York Times
.
Professors
Sonia Marciano
and
Glenn Okun
were voted "Great Professors" by the Executive MBA class of January 2016.
The Alexander von Humboldt Foundation has granted a 2016
Anneliese Maier Research Award
, totaling 250,000 EUR, to Professor
Marti Subrahmanyam
to support his collaboration with the research center,
SAFE
, at Goethe University. He also recently received a research grant totaling 30,000 EUR from the European Financial Data Institute (EUROFIDAI).
On January 1, Professor
Stijn Van Nieuwerburgh
began his appointment as editor of the Review of Financial Studies.