Research Highlights
Faculty Awards & Accolades – October/November 2016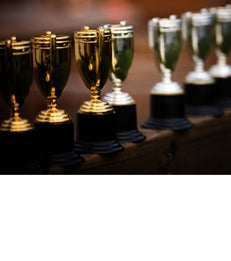 Professors
Andrea Bonezzi
and
Masakazu Ishihara
have been selected as the 2017 Marketing Science Institute Young Scholars, which brings together some of the most promising scholars in marketing and related fields.
Professor
Claudine Gartenberg
's working paper, "Changes in Persistence of Performance Over Time," was cited in a White House report on "
The Role of Competition Policy in Promoting Inclusive Growth
."
During NYU's Inauguration Week festivities, PhD student
Steven Dallas
won the
Graduate Student Lightning Challenge
, in which competitors from across the university were asked to engage and excite the audience about their academic research in under three minutes using only their knowledge and passion.
The
Center for Sustainable Business
and the National Resource Defense Council have received grants from New York Community Trust, JP Morgan Chase Foundation and JM Kaplan Fund, totaling $300,000, to support their collaborative efforts to develop new financing mechanisms for
community-supported strategies to "green" New York City's water management infrastructure
.
Strategy + Business recently recognized Professor
Robert Salomon
's book,
Global Vision: How Companies Can Overcome the Pitfalls of Globalization
, as one of its
Best Business Books of 2016
, ranking it among the top three in the "Strategy" category.
Professor
Stijn Van Nieuwerburgh
has been awarded the
2015 Bernácer Prize
, which is given annually to a European economist under the age of 40 who has made outstanding contributions in the fields of macroeconomics and finance.
PhD student
Yuqian Xu
, along with faculty advisors Professors
Mor Armony
and
Anindya Ghose
, were awarded the 2016 Best Student Paper Award at the
WHITE Workshop on Health IT and Economics
, in recognition of Yuqian's work on the effect on online reviews on physician demand.