Opinion
Five Myths About Globalization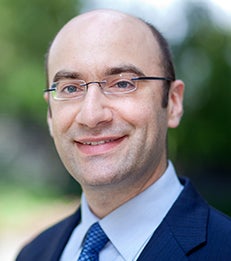 The political crossfire over globalization has propagated a raft of myths.
While world leaders converged on Davos, Switzerland, this past week to discuss "Globalization 4.0" at the World Economic Forum, President Trump and British Prime Minister Theresa May stayed home to deal with globalization-related crises: a government shutdown over Trump's demand for a border wall and Parliament's rejection of May's Brexit deal. Meanwhile, U.S.-China trade tensions continued to roil financial markets, and trade conflicts contributed to another downgrade of global growth forecasts. The political crossfire over globalization has propagated a raft of myths. Here are five of the most prevalent.
MYTH NO. 1
Populist nationalism has begun to reverse globalization.
After 2016's electoral surprises (Brexit and Trump), many predicted globalization's imminent demise. A headline in the Guardian proclaimed, "Globalisation as we know it is over — and Brexit is the biggest sign yet," and one in the Boston Globe read, "Trump won. Globalization lost. Now what?" In 2017, former HSBC chief economist Stephen King published a book titled "Grave New World: The End of Globalization, the Return of History."
The actual interactions that take place among countries, however, tell a different story. The new DHL Global Connectedness Index, coming next month, shows that globalization — measured based on flows of trade, capital, information and people — rose to a record high in 2017. For the first time since 2007, the proportions of all four types of flows crossing national borders increased significantly. Trade in goods grew at its fastest pace since 2011, and international tourism the fastest since 2010. Free calls over the Internet continued to power strong growth in international communications.
In 2018, major public policy threats to globalization did turn from rhetoric to reality. There were tit-for-tat tariff increases, new restrictions on foreign corporate takeovers and crackdowns on immigration. But there was no general collapse of globalization. Trade continued growing, though at a slower pace, last year, while foreign direct investment declined.
Read the full
article from The Washington Post
.
___
Steven A. Altman is senior research scholar and executive director of NYU Stern's Center for the Globalization of Education and Management (CGEM), as well as co-author of the DHL Global Connectedness Index.