Opinion
The Global Consequences of a Sino-American Cold War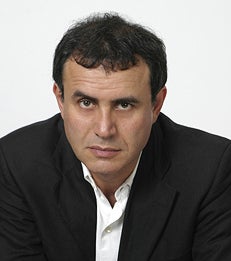 The global consequences of a Sino-American cold war would be even more severe than those of the Cold War between the US and the Soviet Union.
A few years ago, as part of a Western delegation to China, I met President Xi Jinping in Beijing's Great Hall of the People. When addressing us, Xi argued that China's rise would be peaceful, and that other countries – namely, the United States – need not worry about the "Thucydides Trap," so named for the Greek historian who chronicled how Sparta's fear of a rising Athens made war between the two inevitable. In his 2017 book
Destined for War: Can America and China Escape Thucydides's Trap?
, Harvard University's Graham Allison examines 16 earlier rivalries between an emerging and an established power, and finds that 12 of them led to war. No doubt, Xi wanted us to focus on the remaining four.
Despite the mutual awareness of the Thucydides Trap – and the recognition that history is not deterministic – China and the US seem to be falling into it anyway. Though a hot war between the world's two major powers still seems far-fetched, a cold war is becoming more likely.
The US blames China for the current tensions. Since joining the World Trade Organization in 2001, China has reaped the benefits of the global trading and investment system, while failing to meet its obligations and free riding on its rules. According to the US, China has gained an unfair advantage through intellectual-property theft, forced technology transfers, subsidies for domestic firms, and other instruments of state capitalism. At the same time, its government is becoming increasingly authoritarian, transforming China into an Orwellian surveillance state.
Read the full
Project Syndicate article
.
___
Nouriel Roubini is a Professor of Economics and International Business and the Robert Stansky Research Faculty Fellow.