Opinion
The Growing Risk of a 2020 Recession and Crisis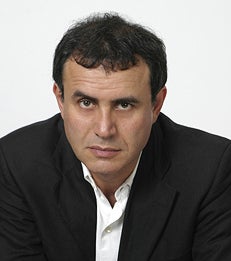 With the current tensions already denting business, consumer, and investor confidence and slowing global growth, further escalation would tip the world into a recession.
Last summer, my colleague Brunello Rosa and I identifiedten potential downside risks that could trigger a US and global recession in 2020. Nine of them are still in play today.
Many involve the United States. Trade wars with China and other countries, along with restrictions on migration, foreign direct investment, and technology transfers, could have profound implications for global supply chains, raising the threat of stagflation (slowing growth alongside rising inflation). And the risk of a US growth slowdown has become more acute now that the stimulus from the 2017 tax legislation has run its course.
Meanwhile, US equity markets have remained frothy since our initial commentary. And there are added risks associated with the rise of newer forms of debt, including in many emerging markets, where much borrowing is denominated in foreign currencies. With central banks' ability to serve as lenders of last resort increasingly constrained, illiquid financial markets are vulnerable to "flash crashes" and other disruptions. One such disruption could come from US President Donald Trump, who may be tempted to create a foreign-policy crisis ("wag the dog") with a country like Iran. That might bolster his domestic poll numbers, but it could also trigger an oil shock.
Read the full
Project Syndicate
article.
___
Nouriel Roubini is a Professor of Economics and International Business and the Robert Stansky Research Faculty Fellow.