Opinion
Here's why you won't really move to Canada if Trump wins in November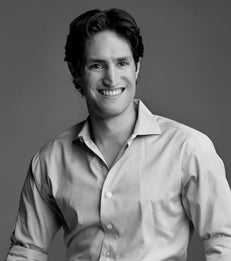 ...people overestimate how much pain they'll feel when they experience a dreaded outcome.
Every four years, thousands of Americans threaten to leave the United States if the "wrong" candidate becomes president. For many voters this year, that candidate is Donald Trump.
A number of celebrities, including the Rev. Al Sharpton, Whoopi Goldberg, Rosie O'Donnell and Cher, have threatened to flee the country if Trump wins the election in November. Jon Stewart says he plans to escape planet Earth altogether. Rob Calabrese, a Canadian radio host, has urged Americans to join him on Cape Breton Island, in northeastern Nova Scotia. "How much would it cost for a three bedroom lakeside home in your state? About a jillion dollars?" Calabrese asks on his website. "You would need to BE Donald Trump to afford a place like that. But in Cape Breton, we have the most affordable housing market in North America!" You can expect more of the same if Trump actually does lock up the Republican nomination, and even more if polls start to show that he could win the general election: Google searches for "move to Canada" spiked on Tuesday night as Trump romped through Super Tuesday.
In truth, though, few of Trump's detractors are likely to leave the country because of November's results. And had Mitt Romney won in 2012, as I wrote then for the Atlantic, few diehard supporters of President Obama's would have done so, either. This pattern has a history: Twelve years ago, as George W. Bush took a commanding lead over John F. Kerry in the polls, Canadian immigration applications tripled. Visits to the immigration department's website skyrocketed from an average of 20,000 per day to 115,000 the day after Bush won the election. A small crop of diehard liberals followed through, but U.S-Canadian immigration was ultimately unchanged in the year following the election. Two years later, conservative radio host Rush Limbaugh promised to move to Costa Rica if the Affordable Care Act passed. It did, but Limbaugh still lives in Palm Beach, Fla.
Read the full article as published in
The Washington Post
.
___
Adam Alter is an Associate Professor of Marketing with affiliated appointment in the Psychology Department.