Opinion
The Hidden Plastic That's Clogging Our Oceans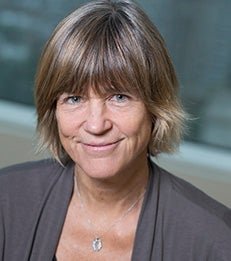 Every day we are drowning ourselves and unique habitats in plastic waste.
Why it's not as easy to see as you might think, and how you can make everyday changes to reduce your plastic use.
This spring I was on a cruise off Bermuda, some 650-plus miles off the mainland United States. The sea was azure—the color of the sky on a clear blue day. The water was crystal clear other than a few golden strands of sargassum seaweed.
I was on the boat with an intrepid group of major plastic producers and users (Dow Chemical, Clorox, Nestlé Waters, Coca-Cola), nonprofit organizations (Greenpeace, WWF), social entrepreneurs, investors, funders and academics like me. We were gathered by SoulBuffalo, our host, to experience the ocean plastics challenge firsthand and to use our time confined together at sea to determine what we might do about it.
And there was horror lurking beneath.
What we encountered, though, weren't massive shakes or mysterious monsters of the deep. We all took our turn snorkeling and had a macabre competition to see how many pieces of plastic we could find stuck in the sargassum. I think the toilet seat won.
Yet the truly devastating experience was this: Remember those crystal-clear waters 650 miles out in the middle of nowhere? We all took turns in a zodiac pulling a small filter behind us for 30 minutes. Each filter came back with 10 plus microplastic bits pulled from the top layer of those beautiful waters. These plastic fragments had not been visible to the naked eye.
Read the full
Worth article
.
____
Tensie Whelan is a Clinical Professor of Business and Society and Director of the Center for Sustainable Business.