Opinion
How The Biden Administration Can Boost Human Rights in Egypt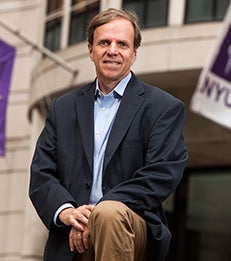 In its first 100 days, the Biden Administration has taken a series of positive steps signaling a renewed U.S. focus on human rights. After years of internal debate, the U.S. declared Turkish attacks in Armenia a century ago a genocide. Senior officials also strongly condemned the military coup in Myanmar and denounced Russian President Putin's persecution of imprisoned opposition leader Alexey Navalny. The Administration released a U.S. intelligence report linking Saudi Crown Prince Mohammed Bin Salman to the murder of columnist Jamal Khashoggi (although here, it should have been stronger in its response). Despite the importance of U.S. relations with China, the Biden team also adopted language from the Trump Administration denouncing Chinese abuses against the Uyghurs in Xinjiang as acts of genocide. But now the Biden Administration faces another challenge: whether to renew military aid to Egypt.
Policymakers often struggle to find the right balance between promoting human rights and protecting national security interests. Nowhere are these tensions starker than with respect to Egypt. For more than four decades, since Anwar Sadat signed the Camp David Accords, Egypt has honored its peace commitments with Israel. Egypt also plays a key role in securing vital shipping lanes through the Suez Canal and helps the US counter violent extremism in the Middle East.
But on the other side of the ledger, since President Abdel Fattah al-Sisi came to power in 2013, human rights have been under assault in Egypt, as security forces have arrested and are now detaining tens of thousands of government critics on purely political grounds. Sisi has decimated the independent press and viciously attacked human rights organizations, arresting and prosecuting activists on trumped-up charges, while forcing others into exile. The U.S. State Department's Human Rights Report, released last month, also documents extrajudicial killings and disappearances — another aspect of what the Department calls "a litany of serious violations of human rights by Egyptian authorities."
Read the full
Forbes article
.
___
Michael Posner is a Professor of Business and Society and Director of the NYU Stern Center for Business and Human Rights.