Opinion
How Business Can Boost Human Rights In 2021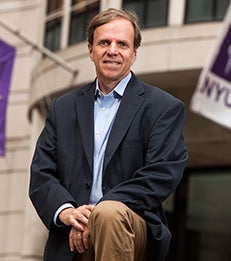 Few will regret the passing of 2020, a year headlined by a global health crisis, profound economic distress, and high-profile examples of racial inequality. From my vantage point, working on human rights in a business school, the past year has underscored the need for global business leaders and government officials to take a more deliberate, ambitious, and ethical approach to address these and other core challenges facing American society and the world. Companies that do so will develop more sustainable and successful businesses in the long term. Looking to 2021, I've compiled a checklist of 10 areas where business executives have an opportunity to lead and where the incoming Biden Administration also needs to play a significant role.
Address economic inequality
The pandemic has laid bare our dramatic economic inequality. In 2020 almost eight million Americans have descended into poverty, and almost a quarter of U.S. households are food insecure. By contrast, stock prices have reached near record highs. This growing inequality is the central social problem facing our society and the world, which the government alone cannot solve. The largest companies need to reassess their business models and among other things, better manage their global engagements. While outsourcing production often improves productivity and creates jobs in developing countries, businesses need to undertake these engagements in ways that protect those workers and do not unnecessarily exacerbate economic inequality.
Reform buyer- supplier relations in post-COVID supply chains
In the spring of 2020, as their revenues plummeted, global clothing and other consumer goods companies unilaterally changed the terms of their contractual relations with their suppliers, in some cases refusing to pay them at all for goods already produced. By invoking the force majeure clauses in contracts these large companies made clear the imbalance in their relationships with local factory owners. Their unethical conduct underscored the need for reform of the norms governing purchasing practices and shared standards governing buyers-supplier relations.
Read the full
Forbes article
.
___
Michael Posner is a Professor of Business and Society and Director of the NYU Stern Center for Business and Human Rights.