How China's Xi Jinping is filling the 'global leadership vacuum' left by Trump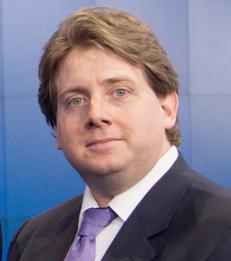 Despite its long history, China's president speaks of the future while America's leader fixates on the past.
China and the U.S. present a study in contrasts. The U.S. approach to foreign policy at present could best be characterized as shambolic, to put it mildly. In addition to record personnel turnover, the Trump administration appears internally conflicted over whether and how to: leave Syria, tear up the Iran deal, exit NAFTA, confront Russia, disarm North Korea, contain China, and support democracy abroad. At the same time U.S. may or may not be starting several trade wars.
In a rare case of progress, the U.S. recently was able to successfully negotiate a (mostly symbolic) trade deal with South Korea. But then only days later, the President Trump threatened publically to walk away from the agreement. If grand strategy focuses on uniting allies and dividing enemies, disarray in Washington is unfortunately achieving the opposite objectives.
Meanwhile China cautiously, but continually, expands its influence. President Xi Jinping took center stage Monday at the annual Boao forum, China's answer to Davos. He and other Chinese leaders spoke optimistically about opening China and playing a responsible role on the world stage. While Trump's trade rhetoric caused market jitters, Xi soothing and supportive words had a calming effect (even if many are skeptical about Chinese assurances over trade.)
Read more as published on
CNBC
. 
__
Joseph Foudy is a Clinical Associate Professor of Economics.
---