Opinion
How the Federal Government Needs to Help States Get Necessary Medical Equipment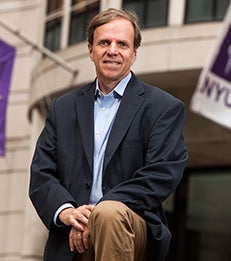 Reflecting on the skyrocketing number of COVID-19 cases in New York and the attendant medical challenges, Governor Andrew Cuomo has called the Empire State the canary in the coal mine. With the number of cases over 30,000 and escalating rapidly, hospital workers are struggling heroically to save lives while coping with overwhelming gaps in essential medical equipment. Ventilators top the list. Experts predict that soon, U.S. hospitals will need many thousands of additional ventilators. This is a daunting and urgent manufacturing need that can only be met if the President empowers the federal government to lead by invoking the Defense Production Act.
The situation in New York illustrates the magnitude of the problem. According to Cuomo, the state needs 30,000 additional ventilators. Independently, the state has 4,000 in hand and has purchased another 7,000 on its own. Late yesterday, the federal government promised to deliver another 4,000 to New York. This leaves a shortfall of 15,000 ventilators in this one state alone. While New York may be the epicenter of the national outbreak today, shortages are almost certain to arise throughout the country in the weeks to come.
There is little to be gained now from assigning blame for the lack of preparedness or from reflecting on what could or should have been done differently. Instead, the focus needs to be on the present and the future, and what the federal government and private companies each need to do now to address this crisis. Instead of urging states to fend for themselves, and pointing to the efforts of private companies to suggest federal leadership is unnecessary, the President must step up to oversee a coordinated national response.
Read the full
Forbes article
.
___
Michael Posner is a Professor of Business and Society and Director of the NYU Stern Center for Business and Human Rights.