How the U.S. Should Protect Haitian Refugees.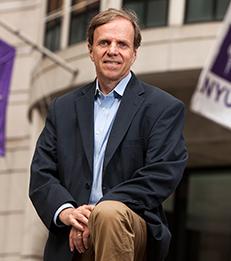 More than 21,000 Haitians fearing for their safety if they remained in their home country were stopped at the U.S.-Mexico border from September 2021 until this past June. They were put on about 240 planes and deported without an opportunity to make their asylum claims.
These deportations and the inadequate process under which they were undertaken violated the letter and spirit of U.S. refugee laws and our country's traditional commitment to serve as a safe haven for the persecuted.
Haiti is and has been in a dire state for decades. In an opinion column in The New York Times this week, Lydia Polgreen made a compelling case for the United States and other outsiders to stop meddling in Haiti's politics and to "get out of Haiti's way."
Read the full
Forbes article
.
___
Michael Posner is the Jerome Kohlberg Professor of Ethics and Finance, Professor of Business and Society and Director of the NYU Stern Center for Business and Human Rights.
---