How the UN and Its Member States Can Reassert Global Leadership.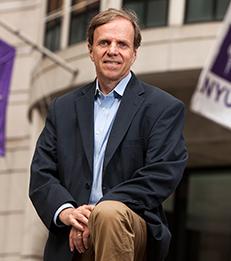 The United Nations hosts President Biden and dozens of word leaders this week, when they will deliver remarks to the General Assembly on issues of the day — the climate crisis, food insecurity, the lingering effects of the Covid pandemic, and, of course, the war in Ukraine. But much of the meaningful activity will take place outside of the UN complex. As the institution's ability to address pressing global problems has increasingly come into question over the last four decades, a wide range of private actors now regularly gather in New York during the General Assembly aiming to help fill a leadership void.
In fact, UN week now bears a growing resemblance to the World Economic Forum's week-long gathering of business and government leaders, academics, and activists in Davos in January. Organizers of that annual conference in the Swiss mountains assert that they are striving to "demonstrate entrepreneurship in the global public interest while upholding the highest standards of governance." But critics like Anand Girdharadas, the author of Winners Take All, offer a decidedly more cynical view. He describes Davos as a place where business and government leaders promote "virtuous side projects instead of doing their day jobs more honorably."
Setting aside that debate, I think it's safe to say that the scene around the UN General Assembly is very much like Davos, where I've observed during several visits the merging of the roles of government and business. This is in part a response to the weakening of the UN system and a diminished expectation that governments will solve the world's most pressing problems.
Read the full
Forbes article
.
___
Michael Posner is the Jerome Kohlberg Professor of Ethics and Finance, Professor of Business and Society and Director of the NYU Stern Center for Business and Human Rights.
---