Opinion
How The U.S. Chamber Of Commerce Should Combat Voter Suppression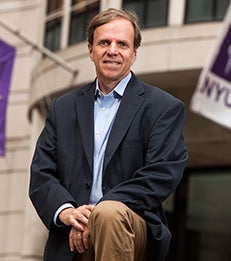 The U.S. Chamber of Commerce calls itself the "world's largest business organization". Founded in 1908 at the behest of President William Howard Taft, the Chamber has spent a century promoting the perspective of American business on issues like taxes, regulation, and trade policy. It has doled out more than $1.6 billion to lobby the federal government since 1998, more than twice as much as the next-largest interest group. During this same period, the Chamber has donated more than $116 million to political candidates, mostly Republicans. In the current moment, as many Republican politicians continue to question the results of last fall's presidential election, and now pursue a raft of voter-suppression measures, the Chamber faces a test of what its role ought to be in a democratic society.
Two months ago, the Chamber took a salutary position challenging efforts to overturn Joseph Biden's victory in November. On January 4, it issued a statement warning that "efforts by some members of Congress to disregard certified election results in an effort to change the election outcome or to try to make a long-term political point undermines our democracy and the rule of law and will only result in further division."
Three days later, in the wake of the violent insurrection at the Capitol, the Chamber warned, "We need responsible and resolved governing to lead our nation. We also must strengthen the structures of our democracy. The business community must and will play a critical role in supporting the rule of law, fortifying democratic norms, and restoring trust in our institutions." The Chamber's Executive Vice President, Neil Bradley, said, "I actually want to be very clear: There are some members [of Congress], who by their actions, will have forfeited the support of the U.S. Chamber of Congress. Period. Full stop."
Read the full
Forbes article
.
___
Michael Posner is a Professor of Business and Society and Director of the NYU Stern Center for Business and Human Rights.