Opinion
Hungary Closes a University: Lessons on the Creeping Decline of Democracy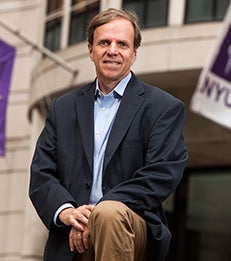 Rallying Hungarians with fiery rhetoric that plays to anti-immigrant sentiments, Orban has steadily centralized executive powers, restricted free speech and press freedom and weakened the courts.
On Monday, the Central European University was forced out of Hungary, the latest victim of Prime Minster Victor Orban's increasingly authoritarian rule. Founded in 1991 by Hungarian-born financier and philanthropist George Soros, the CEU has become one of the leading universities in Central Europe, with world-class programs in politics and international studies. In recent years, Orban has targeted the CEU and Soros as part of his broader efforts to undermine democratic institutions in Hungary. What is happening in that country provides a frightening example of how authoritarianism takes hold—not in one dramatic moment, but gradually, with a series of incremental measures consolidating central government control. As in many places around the world where democracy is under assault, Hungary also illustrates a dramatic abdication of U.S. leadership in response.
Founded in a more hopeful era, the CEU initially opened its doors as the Soviet empire entered a terminal decline and democratic states began emerging in Eastern and Central Europe. The vision of the school's founders was to examine contemporary challenges to open, rights-respecting societies and to educate the next generation of leaders in that region. Soros and his colleagues sought to follow a Western-style educational model, but with a distinctly Eastern and Central European culture and focus. Twenty-five years later, the school has grown significantly and now has an enrollment of almost 1,500 students from more than 100 countries.
CEU's success and democratic orientation unnerved Orban, who has increasingly ruled Hungary with an iron fist since he was elected Prime Minister in 2010. Orban has abandoned his early political orientation as a freedom fighter against Soviet domination. In 1989, he received a Soros-funded scholarship to study political science at Oxford. Returning to Hungary, he quickly emerged as a leader of a new political party, Fidesz, meaning the Alliance of Young Democrats, which was created to challenge Soviet control. Elected to Parliament in 1993, he became Fidesz's first president. Orban rose rapidly in national politics, and in 1998, at age 35, he became Prime Minster. After he was voted out of office in 2002, he spent eight years as leader of the opposition. When he regained power in 2010, he quickly abandoned his democratic reputation and began to consolidate his control of the country, creating what he himself has called an "illiberal democracy."
Read the full
Forbes article
.
___
Michael Posner is a Professor of Business and Society and Director of the NYU Stern Center for Business and Human Rights.