Opinion
If Hospitals Made Efforts to Go Green, Health Care Costs Would Go Down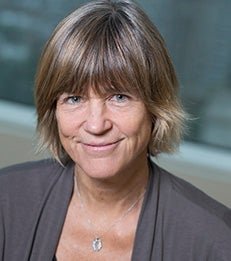 By Cassandra Thiel and Tensie Whelan
If enough providers reduce general waste, water and energy use, they can cut their costs and, thus, cut our costs.
By Cassandra Thiel and Tensie Whelan
Here's another reason why health care costs so much—massive amounts of waste and energy use.
An example: Flu season is coming up and health care workers are required to get a flu shot, generally by colleagues using single-use gloves. A medical facility with 30,000 employees that requires everyone to be vaccinated using gloves would release over three metric tons of greenhouse gas emissions if landfilled, and six metric tons if incinerated. (Each pair of gloves weighs 33 grams, totaling nearly one metric ton of gloves).
If all 18 million health care workers in the U.S. receive a flu vaccine this year, that would be 594 metric tons of garbage, and over 1,800 metric tons of greenhouse gases (if the gloves are landfilled). That's the same amount of greenhouse gases as emitted from 391 passenger vehicles on the road this year. Yet both the Occupational Safety and Health Administration (OSHA) and the Center for Disease Prevention and Control (CDC) do not require using gloves for routine vaccine administration because there is little risk involved.
In developed economies, health care activities emit an enormous amount of greenhouse gases. Health care is responsible for 5% of the UK's greenhouse gases, 4.6% of Canada's, 7% of Australia's, and 10% of U.S. greenhouse gases. If U.S. health care were a country, it would be the thirteenth largest emitter of greenhouse gases in the world. And it's not just greenhouse gases, U.S. health care is also responsible for 9% of the country's air pollution, 12% of acid rain emissions, and 10% of smog-forming emissions. This has a tangible effect on human health, with air pollution and smog causing increases in asthma-related hospitalizations.
Read the full
Fortune article
.
____
Tensie Whelan is a Clinical Professor of Business and Society and Director of the Center for Sustainable Business.

Cassandra Thiel is an Assistant Professor in the NYU Langone Health's Department of Population Health, the NYU Wagner School of Public Service, and the NYU Tandon School of Engineering.