Information Frictions and Entrepreneurship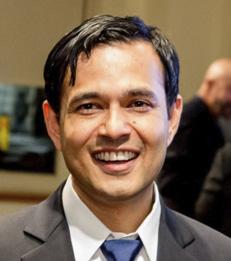 Overview
: In "
Information Frictions and Entrepreneurship
," NYU Stern Professor
Deepak Hegde
and co-author Justin Tumlinson (Loughborough University) research the link between success in entrepreneurship and early-career judgement by employers.
Why study this now
: Bill Gates, Mark Zuckerberg, Rachael Ray, and Oprah Winfrey all have two things in common: they are incredibly successful entrepreneurs, and they lack traditionally sufficient education credentials. Are they exceptions, or is there some pathway budding entrepreneurs should follow?
What the researchers found
: Using the U.S. National Longitudinal Survey of Youth 1979 and holding other factors constant, the study revealed that:
Entrepreneurs have higher cognitive ability than employees with comparable education
Employees have a higher level of education than entrepreneurs with equal cognitive abilities
Entrepreneurs' earnings are higher and exhibit greater variance than employees with similar education
Key insights
: The researchers concluded that when companies undervalue workers lacking traditional credentials, the workers' quest to maximize their private returns drives the most able into successful entrepreneurship.
What does this change
: Previous research has shown that people choose entrepreneurship for a handful of reasons (be your own boss, flexible work hours, overconfidence, etc.), but the authors of this study introduce a new idea: that an individual chooses entrepreneurship after prospective employers overlook their talents due to insufficient credentials.
What's next
: Looking at successful entrepreneurs like Steve Jobs, Jan Koum, and D. J. Patel: "Each ultimately signaled their remarkable talents by means of their entrepreneurial success and leveraged it to become … an employee," said the researchers. "We save a deeper examination of entrepreneurial dynamics and transitions back to traditional employment for a future study."
Final takeaways
: The researchers argue that "employers assess potential workers based on their educational qualifications, especially early in their careers when there is little direct information on work accomplishments and productivity. This leads those who correctly believe that they are better than their résumés show to become successful entrepreneurs." They found this to be true for a wide variety of entrepreneurs, ranging from "the immigrant food vendor lacking a high school diploma as well as the PhD founder of a science‐based startup."
This research is
published
in
Strategic Management Journal
.
---