Interested in Fintech? A Business Degree Can Help.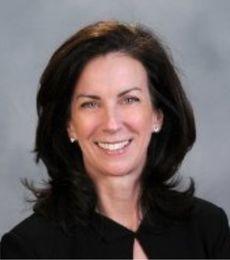 Fintech continues to gain momentum; it's getting bigger and it's going mainstream. Cryptocurrency valuations soared to more than 3 trillion USD (before correcting sharply), JPMorgan announced a 26-percent increase in its technology budget to a whopping 12 billion USD, and fintech venture capital investment is reaching new all-time highs in the tens of billions of dollars, creating even more fintech unicorn companies. Former startups Plaid and Stripe are now ubiquitous parts of the payment infrastructure, China piloted its central bank digital currency at the Beijing Olympics, and U.S. President Biden signed an executive order requiring the U.S. government to assess the risks and benefits of digital currencies. Meanwhile, Coinbase, a company that did not exist 10 years ago, advertised at the Super Bowl—one of the U.S.'s largest commercial events each year—for the first time!
If you're exploring or working in finance or data science, you already know that changes in fintech are rapid, dynamic, and global. Importantly, fintech also demands new skills. If you are a product manager at a financial services firm, you must now speak two languages—finance and data science.
One of the biggest challenges for product managers, and the developers and specialists who support them, is combining domain knowledge in finance with technical expertise in coding. For example, these employees must be able to articulate the complex needs of clients and translate them into accurate analytics. Similarly, they need to be able to predict mutual fund sales across distribution channels, correctly account for a complex derivative in a hedge fund portfolio, and enhance credit card default forecasts—all while depending on data science in finance.
Read the full
AACSB article
.
___
Professor Kathleen DeRose is the Academic Director of NYU Stern's MS in Fintech Program, Director of Stern's Fubon Center for Technology, Business and Innovation, and Director of Stern's Fubon Center Fintech Initiative.
---