Opinion
Joe Biden's Democracy Summit Needs To Address Human Rights In Egypt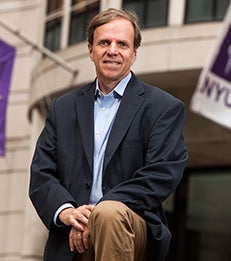 Next week, the Biden Administration will host a global Democracy Summit, fulfilling one of the president's campaign pledges. This virtual gathering will bring together representatives from more than 70 governments, along with civil society activists and business leaders, to develop a common agenda for promoting democracy. A central goal is to challenge governments that seek to silence dissent and undermine the rule of law. As President Joe Biden said in March, "This is a battle between the utility of democracies in the 21st century and autocracies." Nowhere is the struggle more pressing than in Egypt, the most populous country in the Arab world.
Two weeks ago, an "emergency" state security court in Egypt sentenced Zyad el-Elaimy, a prominent human rights lawyer and former member of Parliament, to five years in prison for allegedly conspiring with the Muslim Brotherhood, an Islamist religious, social, and political movement banned by the government. Human rights groups condemned the verdict, asserting that the charges are baseless and aimed at punishing peaceful political protest.
Another victim of the Egyptian government's intolerance for dissent is journalist and human rights activist Hossam Bahgat. On Monday, a court in Cairo fined Bahgat, the founder and executive director of the Egyptian Initiative for Personal Rights, for "spreading false news" via a tweet he posted in 2020 criticizing the government's oversight of parliamentary elections. In July, the country's National Security Agency accused him of inciting the public against state institutions. Bahgat also faces charges in the so-called "foreign funding" case, a long-running criminal investigation targeting dozens of nongovernmental organizations and activists for receiving overseas financial support. In 2016, the authorities prohibited Bahgat from traveling outside of Egypt and froze his assets in connection with the foreign funding investigation. These are just the latest in a long list of retaliatory actions taken by the Egyptian government to silence peaceful critics of official actions.
Read the full
Forbes article
.
___
Michael Posner is a Professor of Business and Society and Director of the NYU Stern Center for Business and Human Rights.