Opinion
Justice Thomas' Ominous Threat Against a Vital Free-Press Precedent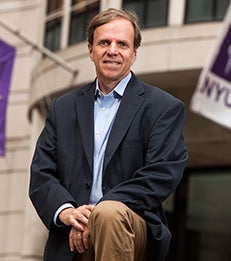 While journalists need to be held accountable when they recklessly ignore the facts, we need them, now more than ever, to do their work aggressively and hold our political leaders accountable for their actions.
In 1964, the United States Supreme Court protected journalists from legal retaliation by powerful politicians and other public figures seeking to impede their reporting. The case, New York Times v. Sullivan, significantly limited the scope of defamation lawsuits that could be brought against publishers or reporters by public officials and other prominent figures, requiring proof of "reckless disregard" of the truth. Over the past five decades, the
Sullivan
case has empowered journalists to root out official corruption and expose wrongdoing by the powerful.
Ominously, this week a current member of the Supreme Court, Clarence Thomas, made clear that he stands ready to overturn this essential legal safeguard. In a case decided on Tuesday, Thomas wrote that
Sullivan
"and the court's decisions extending it were policy-driven decisions masquerading as constitutional law."
Thomas' declaration of war on
Sullivan
could not come at a worse time. Abuses of official power at the federal, state, and local level now seem to be the order of the day. These abuses are fueled, in part, by a massive infusion of money into our political system. and are amplified on social media. Buoyed by the protections afforded them under the
Sullivan
ruling, reporters are exposing official wrongdoing every day, digging for details, documenting official misbehavior, and providing at least a modicum of accountability for our elected leaders.
Read the full
Forbes article
.
___
Michael Posner is a Professor of Business and Society and Director of the NYU Stern Center for Business and Human Rights.