Let's Be Honest About Congestion Pricing.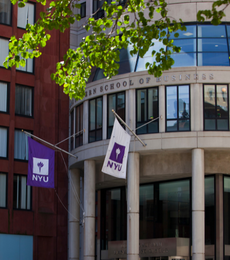 MTA Chairman Janno Lieber, in an effort to save the beleaguered congestion pricing plan, made a passionate plea likening people who are against the plan to climate deniers. As a former MTA board member, I have two rules about the MTA. Rule 1: The MTA chair is always right. Rule 2: When the MTA chair is wrong, see Rule 1.

Lieber is absolutely right to speak out on behalf of the plan. The MTA needs lots of money to make the system world-class again, and to expand it as fast as the other great cities are doing. But I want to point out two things about this plan that need to be said.

First, this is not about congestion; it's about money. As a former board member, I support just about any plan that gets the MTA more money. As a former city transportation commissioner, I know how critical our subways, buses and commuter rail are to New York's well-being and future. So, over the years I've advocated for many other ways to raise money — including tolling two of the East River bridges (the Manhattan and Williamsburg), leaving two free.

Read the full New York Daily News article.
____
Lucius Riccio is an Adjunct Professor at NYU Stern. 
 
---