Opinion
M&A Activity: What Acquiring Minds Need to Know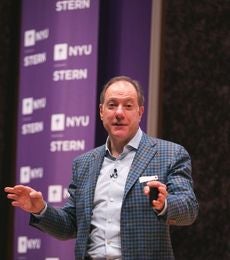 The pace of mergers and acquisitions (M&A) activity in recent years has broken all records with more than 40,000 deals announced globally in 2021. However, fewer than 50% of M&A deals ultimately deliver their promised value.
Why? Because once papers are signed and the news is announced, the deal feels done—until investors see through it and send the stock tumbling.
What's missing from these failed M&A deals is the necessary cascade of connected judgments and actions that should be managed long before the deal is announced, and long after. Without it, the original deal vision will likely never materialize.
Read the full
Fortune article
.
____
Mark Sirower is an Adjunct Professor at NYU Stern.