Opinion
Markets Are Too Complacent About Coronavirus Despite Sell-Off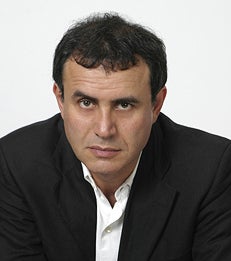 So expect a temporary positive market reaction when central banks signal an accommodative response to the global pandemic. But this reaction will fizzle out when the virus becomes more severe and the economic impact spreads globally.
Read the full
article in The Financial Times
.
___
Nouriel Roubini is a Professor of Economics and International Business and the Robert Stansky Research Faculty Fellow.