Opinion
McKinsey Rejected Its Leader; Now, Will It Really Change?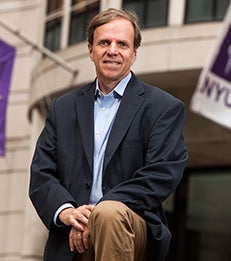 Last week, McKinsey's 650 global partners turned down CEO Kevin Sneader's bid for a second three-year term at the helm. The rejection marked the first time in 40 years the storied consulting firm has opted not to offer its leader a second term. The vote came as McKinsey struggles to reconcile its lucrative business model with a series of ethical lapses that have been widely reported in the press, litigated in the courts, and questioned by some of the firm's next generation of leaders.
During Sneader's tenure, McKinsey has faced major corruption scandals in South Africa; criticism over contracts with current or former authoritarian governments in China, Turkey, Saudi Arabia, and Ukraine; and lawsuits challenging the firm's role in encouraging client Perdue Pharma to aggressively promote OxyContin, thereby fueling the opioid crisis.
Sneader's defeat seems linked, at least in part, to McKinsey's $574 million settlement last month of lawsuits relating to Perdue that were filed by the attorneys general of 49 states—all except Nevada. The suits alleged that McKinsey urged Perdue's directors to "turbocharge the sales engine" for OxyContin, an addictive opioid painkiller overprescribed by many physicians. According to these suits, McKinsey counseled Perdue to focus its marketing efforts on doctors who already were prescribing large doses of opioids to vulnerable patients. McKinsey consultants urged the manufacturer to characterize these drugs as giving "the best possible chance to live a full and active life."
Read the full
Forbes article
.
___
Michael Posner is a Professor of Business and Society and Director of the NYU Stern Center for Business and Human Rights.