To Meet Global Cobalt Demand, Companies Must Reform Mining Practices in the Congo.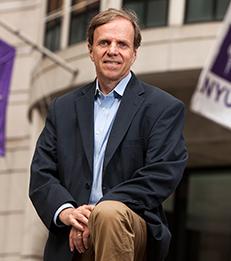 On a recent visit to the Democratic Republic of Congo (DRC), Pope Francis condemned the large companies from the West and China that mine the poor country's abundant mineral resources. Speaking to a mass audience in the capital of Kinshasa, the Pope described "terrible forms of exploitation, unworthy of humanity and of creation." He exhorted that foreign corporations to change their business practices, saying "Stop choking Africa: it is not a mine to be stripped or a terrain to be plundered."

Fully four-fifths of the world's cobalt is buried under the ground in the DRC. The mineral is in hot demand because it is a critical component in the batteries used in electric vehicles and electronic devices. Mining of cobalt is now linked to grave human rights abuses, including the exposure of miners to unsafe worksites and reliance on child labor. The U.S. Department of Labor estimates that at least 25,000 children are working in cobalt mines in the DRC, a number that is sure to grow as the production of climate-friendly electric cars expands.

Between 15-30% of the cobalt from the DRC comes from informal, or artisanal (ASM), mines. Individuals on the periphery of large industrial mining sites resort to makeshift methods to collect the cobalt. It is virtually impossible to separate ASM cobalt from the product coming from mechanized mines.

Read the full Forbes article.
___
Michael Posner is the Jerome Kohlberg Professor of Ethics and Finance, Professor of Business and Society and Director of the NYU Stern Center for Business and Human Rights.
---