Opinion
Emerging-Market Resilience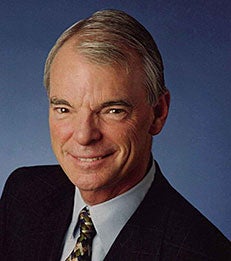 By A. Michael Spence, William R. Berkley Professor in Economics & Business
The key questions for the world economy today, then, are how significant the growth slowdown will be, and how long it will last.
By A. Michael Spence, William R. Berkley Professor in Economics & Business
NEW YORK – With most of the world focused on economic instability and anemic growth in the advanced countries, developing countries, with the possible exception of China, have received relatively little attention. But, as a group, emerging-market economies have been negatively affected by the recent downturn in developed countries. Can they rebound on their own?
The major emerging economies were the world's main growth engines following the eruption of the financial crisis in 2008, and, to some extent, they still are. But their resilience has always been a function of their ability to generate enough incremental aggregate demand to support their growth, without having to make up for a large loss of demand in developed countries.
A combination of negligible (or even negative) growth in Europe and a significant growth slowdown in the United States has now created that loss, undermining emerging economies' exports. Europe is a major export destination for many developing countries, and is China's largest foreign market. China, in turn, is a major market for final products, intermediate goods (including those used to produce finished exports), and commodities. The ripple effect from Europe's stalling economy has thus spread rapidly to the rest of Asia and beyond.
Read full article as published in
Project Syndicate
.