Opinion
Europe, Italian-Style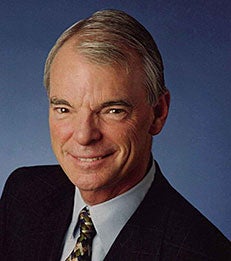 By A. Michael Spence, William R. Berkley Professor in Economics & Business
So, even if the eurozone's structure is modified to achieve the desired level of fiscal discipline and balance, in its current highly decentralized structure, countries will continue to diverge in other important respects. Divergence in policies and convergence in outcomes is not a realistic expectation.
By A. Michael Spence, William R. Berkley Professor in Economics & Business
Last summer, after two years of growing uncertainty, systemic risk in the eurozone finally began to wane, as conditional commitments came together. Italy and Spain offered credible fiscal and growth-oriented reforms, and the European Central Bank, with Germany's backing, promised intervention as needed to stabilize the banking sector and sovereign-debt markets.
Unfortunately, that trend may be reversing. Growth in the eurozone has turned negative overall, significantly so in the south. Unemployment stands at about 12% in Italy, and 38% for the young. Likewise, Spain's unemployment rate is above 25% (and 55% for young people). And French economic indicators are slipping quickly.
Meanwhile, the outcome of Italy's election will most likely leave the country – the eurozone's third-largest economy and the world's third-largest sovereign-debt market – without a stable government. As a result, it will be difficult to sustain a reform program that is vigorous enough to satisfy the ECB and the eurozone core.
Read full article as published in
Project Syndicate