Opinion
A Mixed Economic Bag in 2019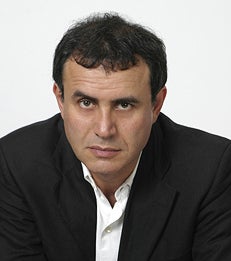 Though there is a cloud over the global economy, the silver lining is that it has made the major central banks more dovish, starting with the Fed and the People's Bank of China, and quickly followed by the European Central Bank, the Bank of England, the Bank of Japan, and others.
After the synchronized global economic expansion of 2017 came the asynchronous growth of 2018, when most countries other than the United States started to experience slowdowns. Worries about US inflation, the US Federal Reserve's policy trajectory, ongoing trade wars, Italian budget and debt woes, China's slowdown, and emerging-market fragilities led to a sharp fall in global equity markets toward the end of the year.
The good news at the start of 2019 is that the risk of an outright global recession is low. The bad news is that we are heading into a year of synchronized global deceleration; growth will fall toward – and, in some cases, below – potential in most regions.
To be sure, the year started with a rally in risky assets (US and global equities) after the bloodbath of the last quarter of 2018, when worries about Fed interest-rate hikes and about Chinese and US growth tanked many markets. Since then, the Fed has pivoted toward renewed dovishness, the US has maintained solid growth, and China's macroeconomic easing has shown some promise of containing the slowdown there.
Read the full
Project Syndicate article
.
___
Nouriel Roubini is a Professor of Economics and International Business and the Robert Stansky Research Faculty Fellow.