National Image Advertising and Trade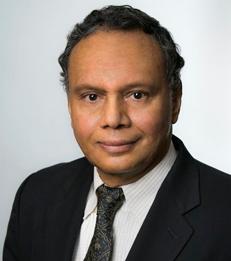 Country of origin is an important determinant of business success.
In the global marketplace, trade associations and manufacturers are constantly seeking ways to promote their country's products and business services, and national image advertising is one strategy that can cost them dearly. Whether this strategy is effective depends in part on how consumers view the country itself, according to new research by NYU Stern Professor
Durairaj Maheswaran
and colleagues.  
In "
The Effects of Country-Related Affect on Product Evaluations
," appearing in the December 2014 issue of the
Journal of Consumer Research
, Professor Maheswaran, the Paganelli-Bull Professor of International Business, along with Professor Cathy Yi Chin of Singapore Management University and Stern alumnus and Professor Pragya Mathur (PhD '08) of CUNY's Baruch College, described their investigation into whether consumers' preconceived notions about a particular country affected their opinion of its products. Would positive associations with Korea or China, for example, influence buyers to rate its cameras highly, or would negative associations with another country knock its products out of the running? In the latter situation, how could advertisers favorably influence consumer opinion?  
In a series of studies, the authors found that positive stereotypes about a country did predispose consumers to rate its products highly. However, when consumers perceived a country negatively, they advised that advertisers would do better to target their spending at emphasizing the specific strengths of a product, rather than its country of origin. Any national image advertising in the negative situation, the authors found, should aim for commercials that push the consumer to think about the country in a more abstract way.   
"Country of origin is an important determinant of business success," Professor Maheswaran wrote. "Because all country stereotypes are multifaceted, it is important to understand not only a country's reputation for making quality products, but also how exposure through travel and advertising affects consumer opinion of a country's products."
---