National Security Advisor Sullivan Argues For Integrating Economic and Security Agendas.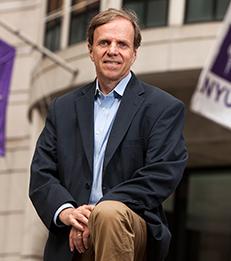 Jake Sullivan, the president's National Security Advisor, ventured beyond his daily routine last week, delivering an ambitious and thoughtful address advocating the integration of U.S. domestic economic policies with the country's global security agenda. Sullivan, a former top aide to then-Secretary of State Hillary Clinton during the Obama administration, harkened back to the post-World War II era, when the U.S. led the shaping of a new international order. The economic relationships the U.S. helped build, he said, "lifted hundreds of millions of people out of poverty,…sustained thrilling technological revolutions, and...helped the United States and many other nations around the world achieve new levels of prosperity."

Sullivan called for a "new Washington consensus," one aimed at addressing four contemporary challenges. First is the hollowing out of America's industrial base and the massive outsourcing of production to global supply chains. Second is a failure to adapt to new geopolitical and security competition based on the mistaken assumption that global economic integration would make China and Russia more responsible and committed to the rule of law. Third is the climate crisis and the need for a just and efficient energy transition. Fourth is what Sullivan calls "inequality and its damage to democracy."

Sullivan underscored progress that already is underway, such as large-scale U.S. investments in semiconductor and clean-energy production, which have surged 20-fold since 2019, fueled in part by the bipartisan CHIPS and Science Act, signed by President Biden in August 2022. He also outlined the Biden administration's desire to mobilize greater U.S. and international economic support for less developed countries around the world.

Read the full Forbes article.
___
Michael Posner is the Jerome Kohlberg Professor of Ethics and Finance, Professor of Business and Society and Director of the NYU Stern Center for Business and Human Rights.
---